RESIDENTS in one County Donegal town are planning to take a legal test-case against the county council after being driven around the bend with huge potholes.
And the people of St.Johnston are already getting support for their case from fed-up communities across the county.
The group are furious with the lack of action and say their roads are nothing short of a death trap.
They say that unless more than 300 potholes are filled in, somebody is going to have a serious injury or worse.
The residents in the Drumatoland/Castledooey area say their pleas have fallen on deaf ears and now they have had enough.
They claim that craters more than a foot deep litter their roads and that children and their parents can't even take a walk in the area.
Dozens of motorists have been forced to pay for car repairs after driving into the potholes.
Chairman of the local Resident's Association Joe Boland said people are disgusted that they have paid thousands of euro in development charges but have been left high and dry.
"Thank God nobody has been injured yet, but someday a car or lorry is going to bounce off the road or someone is going to fall over and break an ankle or worse.
"It has come to the point that no one will venture out for a walk at night as it is unsafe due the number of potholes. We feel like prisoners in our own homes," he said.
Joe stated revealed that he has had to shell out more than €1,900 to replace all the bushings, shocks, springs and tyres on his own and his wife's cars.
The residents also feel they have been let down by local public representatives who promised to turn up at public meetings but failed to do so.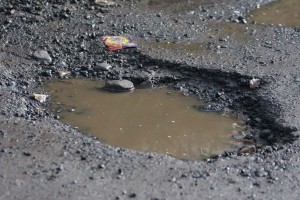 They say the only public representative who has shown a genuine interest in their plight is newly-elected TD Thomas Pringle who met with a delegation and saw at first hand the conditions.
He told the residents that the roads were the worst he had ever came across.
"The residents feel that their area is a no man's land, nobody is bothered about us here.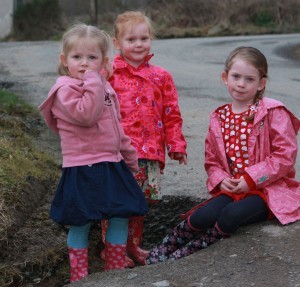 "Representatives in the Stranorlar electoral area don't care as we are at the tip of the district and as we are not in the Letterkenny or Inishowen areas we're not their problem.
"We feel deeply let down and unless the Council take action soon we will be seeking legal advice and taking them to court," added Mr Boland.
Ends
Tags: