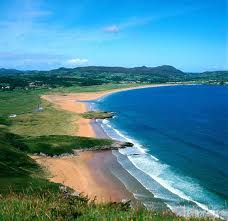 DONEGAL is basking in temperatures of 23C today – but the bad news is….it won't last!
Today will see the best weather of the bank holiday weekend.
Tomorrow will be cooler, but, with temperatures of between 17 and 19 degrees, it will still be slightly warmer than normal.
Sunday will see temperatures dropping back to a cool 12-15 degrees, and Monday will be cooler still.
Tuesday is looking a bit better; sunny with the odd shower.
Tags: