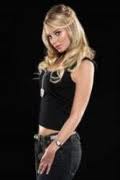 THE new X Factor judge taking the place of Cheryl Cole has a bizarre link to Donegal…
Rapper Tulisa Contostavlos has revealed her cousins were in the group which wrote the famous song 'Mary from Dungloe'!
They were sons of Tommy Byrne, who won the Feis Ceoil three times in a row and later went on to sing with Val Doonican and the Four Ramblers.
By the 1960s, Tommy Byrne's sons Brian and Mick had formed a musical group called the Spicelanders, which played different folk clubs and participated in various ballad contests around Ireland.
Soon, the Byrne brothers joined forces with multi-instrumentalist Donal Lunny and merged their two groups – Lunny's had been called The Emmet Folk – to create Emmet Spiceland.
The band topped the Irish charts with hits like Báidín Fheidhlimi, Down By The Sally Gardens and, most famously, Mary From Dungloe – the song credited with sparking the creation of the Mary from Dungloe International Festival.
The festival continues to this day and the 2011 programme takes place next month in Donegal, with organisers writing on the festival site that the April 1968 Emmet Spiceland release of the traditional ballad 'could well be described as the foundation stone on which the "Mary from Dungloe" Festival was about to be built.
The rapper's mum is from Dublin and she admitted: "I've still got loads of family there. Most of them are over 60, so I don't expect them to come to the shows when we play in Ireland.
"Mum used to take me to Ireland on holidays when I was younger. I remember visiting Cork. She's still very close to her roots."
Tags: