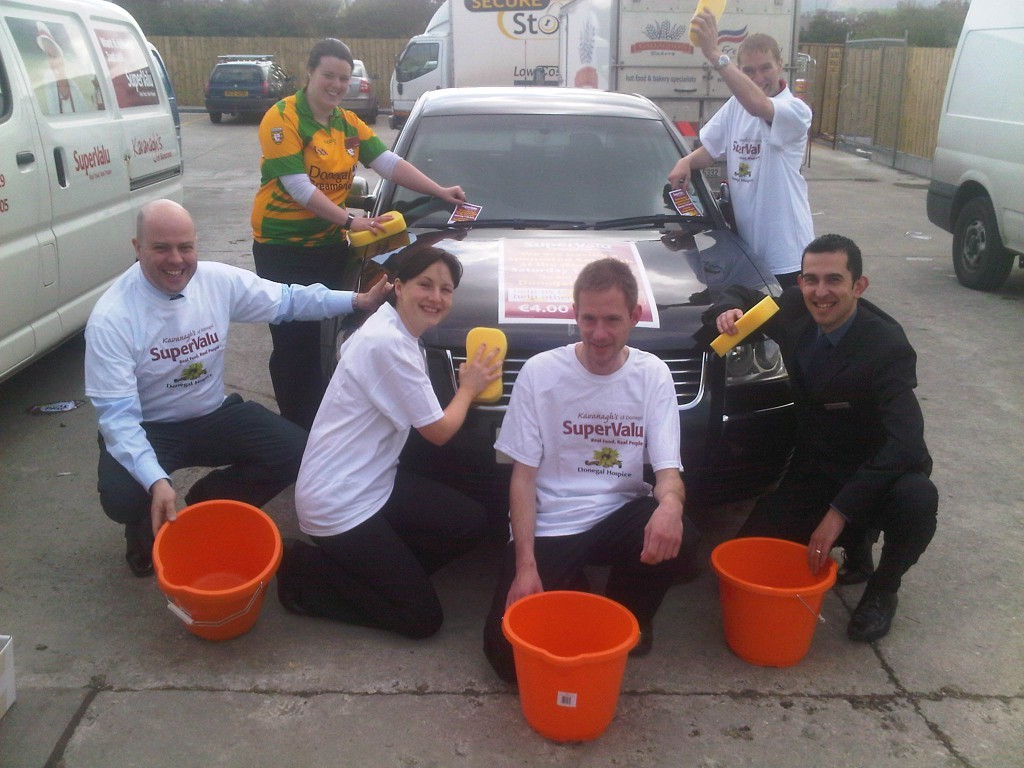 Kavanagh's SuperValu of Donegal are well on their way to successfully raising €30,000 for the Donegal Hospice.
Through a fun filled day of car washing at their three stores in Ballybofey, Donegal Town and Buncrana on Saturday past, the group collectively raised an impressive €2,716 washing cars from 10am-6pm. Kavanagh's SuperValu Dungloe looks forward to hosting their car wash day on 1st of July.
Launching their "Help Us Help Others" campaign on the 6th of May 2011, Kavanagh's SuperValu committed to raising €30,000 minimum for the Donegal Hospice. With four SuperValu stores throughout Donegal, in Ballybofey, Buncrana, Donegal Town and Dungloe, the Kavanagh Group will give 5c to the Donegal Hospice with every Real Rewards transaction made throughout each store from May 6th 2011 until October 22nd 2011.
Delighted with the success of the campaign, Manager of Supervalu Donegal Town Garreth Ferry says: "the fundraising is going great so far and we would like to thank all the staff, customers and community as a whole who are getting involved, especially in Saturday's car wash here in Donegal Town which raised €413. Also a big thanks to Watson Hire for the lend of the power washer. We have many more activities coming up so stay tuned and don't forget to keep swiping"
A whole host of fundraising events have been planned by the four Kavanagh's SuperValu stores in Donegal including a sponsored car wash, bag packs, a climb of Mount Errigal, football match against Highland Radio in Finn Park and a flagship fun run and walk in September.
Commenting at Saturdays' car wash, Manager of SuperValu Ballybofey, Charlie Ferry said: "Thanks to all the people of Finn Valley who came out and supported us today. We washed over 200 cars between 10am-6pm and raised an impressive €1200 in aid of the Donegal Hospice. It was lovely to see so many people come along and generously donate to the "Help Us Help Others" Campaign"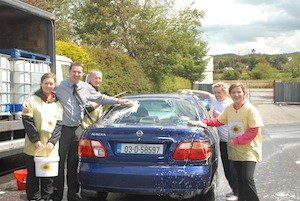 Kieran Doherty, Manager of SuperValu Buncrana speaking at his store said: "Thanks to all the staff and community who contributed today both washing cars, donating money and giving generously of their time. All your efforts were a great success raising €1103 throughout the day. We are delighted to be involved with the Donegal Hospice and we are delighted with the great response our "Help Us Help Others" campaign has received so far"
The Donegal Hospice opened in Knocknamona, Letterkenny in 2003 and is now a well-established high quality service for people in Co. Donegal who require palliative and terminal care.
The Health Service Executive (HSE) is responsible for the day-to-day running of the hospice, and the hospice support movement works in partnership with the HSE.  The support group, Donegal Hospice Ltd, is responsible for providing up to 20% of the annual running cost of the facility and this is a challenge every year.
For more information on Kavanagh's fundraising activities and upcoming events see our Facebook page at: http://www.facebook.com/pages/Kavanaghs-SuperValu-Donegal/137605522975301#!/pages/Kavanaghs-SuperValu-Donegal/137605522975301?sk=info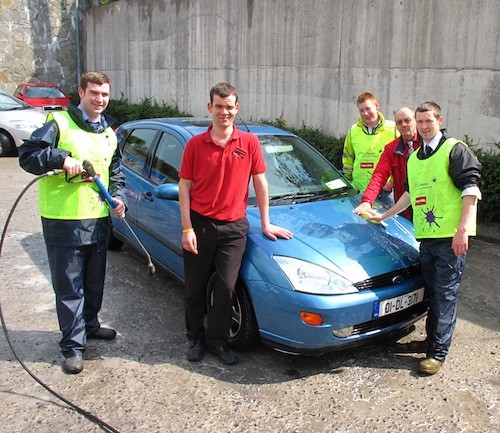 Tags: