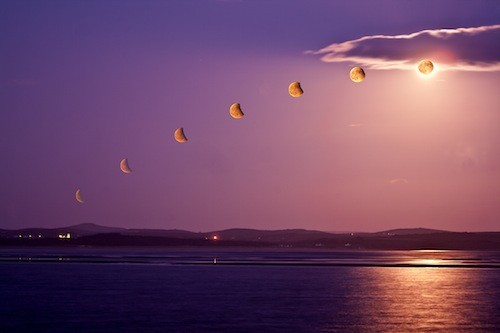 THESE are the incredible pictures of the lunar eclipse – taken in Donegal last night by stargazer Brendan Alexander.
For the Killygordon man took these incredible pictures of a superb night for astronomers.
Said Brendan: "Oh what a night!! A total lunar eclipse and clear skies, I couldn't have wish for more. From Donegal, Moon rise occurred just after totality but I was still able to capture everything that was visible from my location.
"I searched google maps and street view for the past few weeks trying to find the best location in the county to view the eclipse from. The pier in Mountcharles, outside Donegal town provided a picturesque setting and a clear a south eastern horizon making it my location of choice.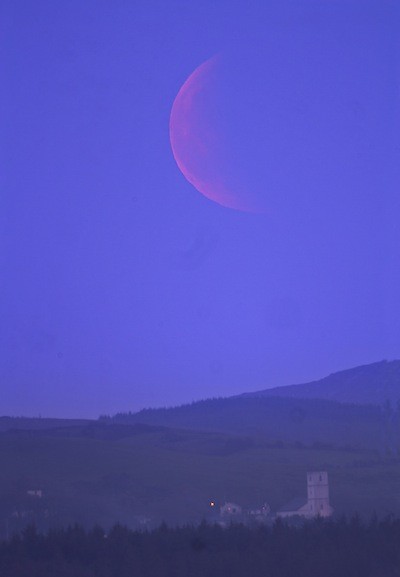 "The weather forecast was predicating a relatively good chance of clears skies. So I packed the car up and headed off brimming with excitement. Upon arrival I was thrilled with my choice of location but the skies were looking threatening, clouds everywhere….. except the south east and that's the way it stayed all night. The weather was making up for the bitter disappoint of missing December eclipse because of cloud.
"A few curious passer-byes rolled up to have a looked. The excitement was building and then around 22:10..Euricka!! There she was. The dim, red, eclipsed Moon just hanging over the horizon.
"A magical and humbling hour followed as the Moon climbed and grow back in to its original form. An amazing night of astronomy. Easily the most memorable experience I have had during my short time in astronomy, along with March's aurora display.
More details on the eclipse are on his website: www.DonegalSkies.com
Tags: