A homegrown girl has been crowned the 2011 Mary From Dungloe!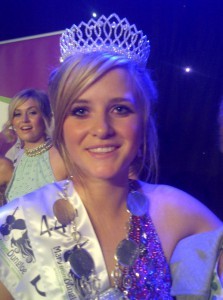 Beautiful Debbie Rodgers from Burtonport, who was representing Dungloe, was a hugely popular winner of the contest.
A shocked Debbie said she couldn't believe she was chosen because the standard was so high.
"I have made so many good friends over the past week and this is just the icing on the cake.
"I honestly didn't care if I won and I actually didn't think I even had a chance. Everyone has been so good to me and to all the girls.
"I will never forget this week as long as I live," she said.
Former television star Gerry Kelly interviewed the Marys for the final after what was a very busy week for all the girls.
Festival co-ordinator Aishling Sharkey said the event was a huge success bringing thousands of people into the town for the week.
As well as the crowning cabaret, there were lots of other events surrounding the festival including the Martello Adventure Event and the Rosses Community School Recital.
Earlier the Dungloe fire crew had to withdraw from their participation in the Mary from Dungloe carnival parade just before it started due to a fire at the rear of a house in the town.
The fire in an outhouse at the rear of a private house at Carnmore Road near the Main Street had spread quickly under an oil tank but it was brought under control and no damage to the house was reported.
Tags: