A Donegal family were so worried about their sick daughter breaking her bones that they bought their own ambulance.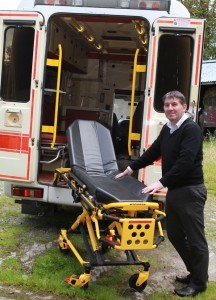 The Cannings were so concerned about daughter Vanessa, who suffers from rare bone disease Oesteogenesis Imperfecta (brittle bone), that they decided to take action.
Vanessa, 14, was constantly breaking her limbs and even trying to get her into the family car was a nightmare.
The Manorcunningham family initially thought about buying a camper van but then came up with the idea of a fully-fitted ambulance.
Dad Paul contacted the North Western Health Board and within weeks were able to buy a decommissioned ambulance at a knock-down price.
Paul and wife Stephanie, from Manorcunningham, say the ambulance has been a lifesaver for their only child.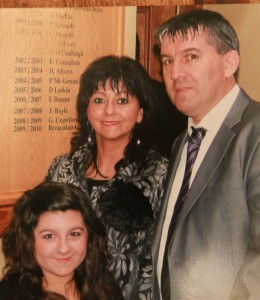 'Vanessa is in a wheelchair and getting her in and out of the family car was a nightmare.
"We just decided to try and make life a little easier and the ambulance has been the answer to our prayers.
"It's so easy to get in and out of because Vanessa can sit back on the trolley and be wheeled into the ambulance," said Paul.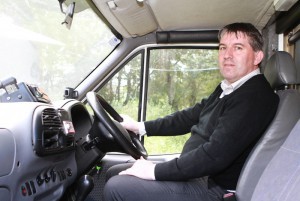 The couple equipped the ambulance as best they could for longer journeys and even put in a television for Vanessa to pass the time in the back.
However Paul admits that there have been some embarrassing moments since buying the 00 registered vehicle.
The couple were travelling to Crumlin's Children's Hospital in Dublin when they came upon an accident.
"As we came up to the accident I could see the cars making way to let us through.
"I was in bit of a sweat but Vanessa and Stephanie were happily sitting back watching television in the back.
"Thankfully another ambulance arrived on the scene just then and we went on about our journey," said Paul.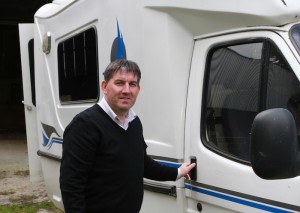 After finally admitting his medical knowledge was not up to scratch, Paul decided to paint the ambulance a different colour.
Thankfully Vanessa is getting stronger and the couple has decided they no longer need their ambulance.
And they now plan to give it away FREE of charge to a deserving charity or family.
"We have already had a number of calls and we're going to give it away free of charge.
"Hopefully whoever gets it will get as much use out of it as we have," said Paul.
Ends
Tags: