Independent TD Thomas Pringle has called on the Minister for Communications, Naturals Resources and Agriculture not to grant any licenses for 'fracturing' in Donegal until a full investigation is carried out by an independent group.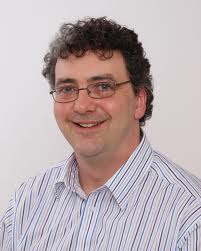 The Donegal South-West Deputy met with Minister Pat Rabbitte where he questioned him on his Department's plans for hydraulic fracturing or 'fraking.'
'Fraking' is the controversial method of drilling using pressurized fluid to find energy reserves such as coal and oil.
Deputy Pringle, who is part of the Joint Committee on Communications, Natural Resources and Agriculture, said there are many concerns over the relatively new technique.
"I raised the issue of Hydraulic Fracturing with him and highlighted the concerns of the community in relation to safety of this process.
"I called on him not to grant any licenses for this until it can be independently verified," said Deputy Pringle.
Parts of South Donegal are located in the Lough Allen Basin in which licenses have already been granted for exploration.
The Joint Committee has also agreed to investigate the licensing procedure for off shore oil and gas exploration and the favourable terms offered to companies.
"I called on him not to grant licenses until a review of the process is completed and any recommendations implemented," added Deputy Pringle.
However Minister Rabbitte refused the request saying that companies are not cueing up for licenses.
But Deputy Pringle said this was leaving the door open for licenses to be rushed through.
"The bottom line is that the door is now being left open for companies to apply for licenses. Once we grant licenses, we will find it very difficult to take them back.
"The Minister should have granted the Joint Committee the courtesy of having an independent investigation carried before leaving this door open," he said.
Ends
Tags: