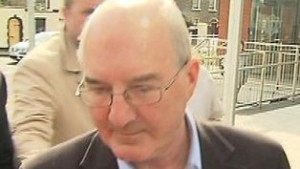 The Donegal-born former finance director of Anglo Irish Bank, who was arrested at his Co Dublin home yesterday morning, has been released without charge.
William McAteer was arrested in Rathgar by detectives from the Garda Bureau of Fraud Investigation.
He was questioned at Irishtown Garda station.
A file is being prepared for the Director of Public Prosecutions.
It was the second time Mr McAteer was arrested in connection with the ongoing investigation into alleged financial irregularities at the bank.
Follow us on www.twitter.com/donegaldaily
Follow us on www.facebook.com/donegaldaily
Sell anything on www.donegaldailyclassifieds.com