A Donegal pensioner, who used viagra on occasion to rape his five grand-daughters, has failed in an appeal against the severity of his sentence.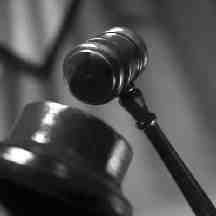 The man, who is aged 88, cannot be named for legal reasons, was jailed for 15 reasons.
He had pleaded guilty to 45 sample counts of rape, indecent assault, sexual assault and aggravated sexual assault at various locations in the community where he lived between July 1993 and September 2009.
He was sentenced to 15 years, with three years suspended, last November.
The Court of Criminal Appeal heard today heard his lawyers argued that the 15-year sentence was too severe given his age and poor heath.
But Ms Justice Fidelma Macken found that the sentence imposed and the suspended element of that sentence was "wholly acceptable" and refused his appeal.
Ends
Tags: