A well-known Donegal businessman has said he will be forced to retire and leave his workforce on the dole after appearing in court on tax charges.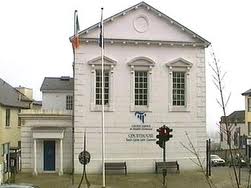 Edward J Martin, from Lifford, was charged with failing to fill in tax returns for the years 2008, 2009 and 2010.
Mr Martin, who runs Border Stores and a number of other businesses, says he has returned preliminary tax returns for the years.
The businessman, who has traded for more than 50 years, recently had a heart operation and claimed he should not even have been in court.
"This is against my human rights. I only had a three hour heart operation a few weeks ago and I shouldn't be here.
"I have filled in these tax returns but they are still coming after me. If this goes on I will be forced to retire and leave my workers on the dole," he said.
Speaking at Letterkenny District Court this morning Judge Paul Kelly said while he sympathized with Mr Martin, he had heard a number of such cases that morning.
"I appreciate you have made preliminary tax returns but you have to live by the law of the land and file full returns," he said.
He adjourned the case until January and told Mr Martin to get himself an accountant to sort the matter out.
At hearing.
© 2011 donegaldaily.com, all Rights Reserved
Follow us on www.twitter.com/donegaldaily
Follow us on www.facebook.com/donegaldaily
Sell anything on www.donegaldailyclassifieds.com
Tags: