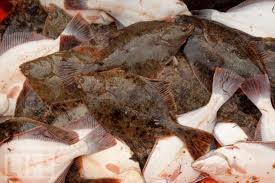 DONEGAL fishermen are opposing barmy new EU laws aimed at banning the practice of throwing fish they can't sell back overboard.
They say they have no choice in the matter…and the EU fails to understand anything about the industry, particularly off the Donegal coast, where fishermen inevitably net species they don't want and then return them to the sea.
The Federation of Irish Fishermen has welcomed the publication by the country's Marine Institute (MI) and Bord Iascaigh Mhara (BIM) of the "Atlas of Demersal Discarding," described as an atlas of discarding profiles by the Irish demersal fleet with a "toolbox" of mitigation measures.
FIF say the document clearly identifies the complex nature of discarding and provides a range of workable and stock specific potential solutions rather the "simplistic and populist" approach adopted by barmy EU Fisheries  Commissioner Damanaki.
FIF Chairman Seán O'Donoghue said:  "This atlas is a positive step by Ireland in addressing in a meaningful way the extent of  discarding in certain demersal fisheries and in putting forward a range of options for reducing discards. Discards must be tackled with a view to their reduction to the lowest practicable level on an EU-wide platform – not just by Ireland."
FIF has "trenchantly" expressed the view that  Commissioner Damanaki's stated objective for the future Common Fisheries Policy of banning discards and forcing fishermen to land fish which has no prospect of sale –  which would then have to be transported great distances to be processed as fishmeal –  is totally unacceptable, uneconomic and most importantly will not contribute to the sustainable exploitation of stocks.
"The Commissioner's approach demonstrates only a superficial and PR-driven approach to the issue. The EU measures taken must of course address conservation issues but also must be practical and allow the fishing fleets operate in an economic manner," they say.
A key component of the Atlas, say FIF, is the substantial treatment given to modifications to fishing gears and other measures to reduce discards. Irish fishermen already have taken a "leading role" in promoting such measures:
For FIF say seasonal closures for cod fisheries off the North coast (Greencastle Box) and off the South-east coast (Celtic Sea Box), promoted and supported by the Irish industry are proving highly beneficial with a resultant major improvement in Celtic Sea cod stocks for example and whose value is accepted scientifically at EU level.
© 2011 donegaldaily.com, all Rights Reserved.
The copying, republication or redistribution of donegaldaily.com Content, including by framing or similar means, is expressly prohibited by law.
Follow us on www.twitter.com/donegaldaily
Follow us on www.facebook.com/donegaldaily
Sell anything on www.donegaldailyclassifieds.com
Tags: