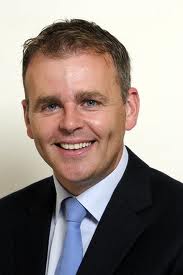 THE Government has offered the northern executive Stg£50 (€60M) towards keeping the A5 project alive, Deputy Joe McHugh said today, as he revealed that the last government hadn't set aside any cash for the scheme.
Deputy McHugh was speaking as Taoiseach Enda Kenny said his government was committed to the 55 mile upgrade which would create a new link between Dublin and the North West at an estimated cost of €900M.
The Taoiseach publicly pledging to spend hundreds of millions of Euros to build the stretch of motorway in May.
But the finances are no longer available.
Deputy McHugh blamed the last Fianna Fail government for the crisis, insisting: "This €400M that was pledged by the last government was done so in the knowledge that the money wasn't actually in any of their development plans.
"It wasn't in any of their (Fianna Fail) estimates."
"The Taoiseach has now confirmed our commitment to £50M towards the scheme between next year and 2016."
He said the Government has asked the Stormont executive to consider what to do next, amid fears that the Belfast administration may be forced to spend their £400M pledge on other projects in case the money is taken back off them by the Westminster government.
© 2011 donegaldaily.com, all Rights Reserved
The copying, republication or redistribution of donegaldaily.com Content and Ideas including by framing or similar means, is expressly prohibited by law.
Follow us on www.twitter.com/donegaldaily
Follow us on www.facebook.com/donegaldaily
Sell anything on www.donegaldailyclassifieds.com
Tags: