A packed audience including members of Buundoran town council, the tourist board, the Tir Chonaill Athletics club, sponsors and the local community gathered in Bundoran's library for the launch of the 2012 Cara Bundoran 10 Mile Challenge.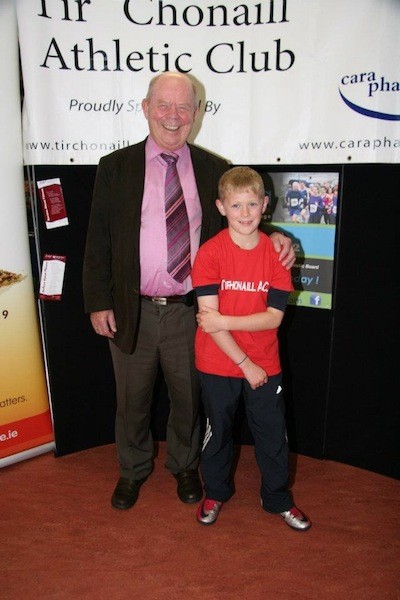 Race director Paddy Donoghue, Tir Chonaill AC, indicated that the event has already captured the imagination of runners throughout the country and has already proven that it has the potential to be one of the biggest single events in Bundoran's calendar.
He highlighted the supportive and positive involvement of Cara Pharmacy directors, Canice and Ramona Nicholas, local sponsors, Bundoran Town Council and the work of Tir Chonaill Athletics Club, ensuring that the event will be even more successful than last years –when over 500 runners and walkers participated.
Canice and Ramona Nicholas, representing main race sponsors Cara Pharmacies, highlighted the ever increasing popularity of the event.
And this year it is the committee's goal to make it even bigger and better.
A tremendous breath taking course along the coast line of Donegal and Leitrim with backdrops of the broad Atlantic, Ben Bulbin and the Dartry mountains has been meticulously planned.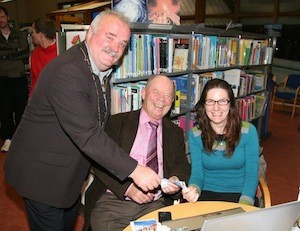 The event will enhance the, well established, image of Bundoran as a great activity family destination'
The event will benefit the grass roots development of athletics in Donegal and two local charities.
The organising committee have established an independent board that will make a final recommendation/decision on the 2012 charity recipients.
The race takes place on Sat 10th March 2012 and al details, including registration and prize structure can be found on www.carabundoran.com.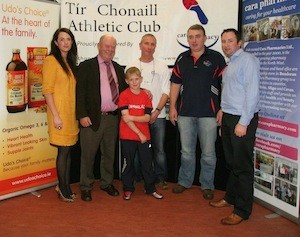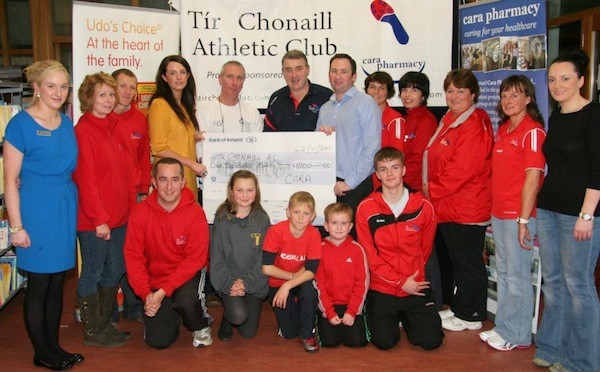 Tags: