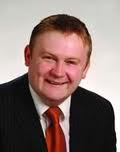 The Border Villages Social Integration Project will be formally launched by Cllr. Dessie Larkin Chairperson of the Donegal CDB Peace & Reconciliation Partnership on  at the An Grianan Hotel in Burt tomorrow.
Donegal County Council is the lead partner on the project working in conjunction with Inishowen Development Partnership. The project has been funded by the Donegal County Development Board Peace and Reconciliation Partnership through Phase 2 of the Donegal PEACE III Action Plan.
During PEACE II Donegal County Council secured funding back in 2002 to develop Town Plans for a number of Border Villages. The rationale for those Plans was to allow controlled development of these satellite villages that were under sustained pressure from the inward migration of new residents, predominantly from Northern Ireland.
The Donegal County Development Board Peace and Reconciliation Partnership recognises this issue, and has supported this project to build upon the PEACE II initiative and support an intervention that would see an innovative community led programme of activity to support integration, so as to achieve greater community cohesion in these areas.
This programme will run throughout 2012 and be brought to a conclusion in April 2013. Donegal County Council, as the lead partner, will co-ordinate programmes of activity in consultation with the local community groups.
This project is about contact, conversation and participation. Some of the activities proposed from the community groups in the area include the following:
Support towards developing shared space, e.g. community gardens.
Information newsletters, flyers and community event publicity that will make direct contact with new residents in the area, sharing information and encouraging participation in community life.
Support for cross-community Parent & Toddler groups, and Community Playgroups to encourage new people to attend and get involved at pre-school level.
Support local schools to promote themselves to potential new pupils through school publications and open days.
Support to local Residents Associations to build and develop their capacity to deal with issues of common interest.
Support for cross-community events at a local level that encourage active participation of new residents.
Develop activities that encourage conversation, mediation and new contact while participating in a common interest e.g. walk and talk events.
Support for youth clubs to encourage new membership and create opportunities for cross-community discussions / workshops.
Encourage cross-border activities that provide a sharing of experiences particularly among the youth in the  border region.
While some of these are activities that have come forward from the groups on the ground. Many other activities can be considered at little cost that would have a major bearing on community relations in the border region.
Commenting on the project Cllr Dessie Larkin Chairperson Donegal CDB Peace & Reconciliation Partnership has said: "As the difficult economic climate holds its grip on our people, it is more important now than ever before that we pull together as a community and we should encourage one another to get active in our localities to help us to be positive and participate in local community life.
"The Border Villages Social Integration Project is a programme of activity that can support small but important actions at a local level and will endeavour to create contact, conversation and promote participation of all citizens living in the Border Towns and Villages in active community life.
"I wish to acknowledge the work done to date by the Donegal County Development Board Peace and Reconciliation Partnership, to the Partnership Members and staff who support them, to the Project Officers involved and also to thank the Inishowen Development Partnership particularly  Shauna Mc Cleneghan and Mary Mc Callion for their role in the project."
© 2011 donegaldaily.com, all Rights Reserved
The copying, republication or redistribution of donegaldaily.com Content, including by framing or similar means, is expressly prohibited by law.
Follow us on www.twitter.com/donegaldaily
Follow us on www.facebook.com/donegaldaily
http://www.derryjournal.com/news/local/asa_rap_for_river_media_1_2126066
Tags: