More than 10 million plants from Co Donegal are to be sent to Northern Ireland as part of a forestry deal.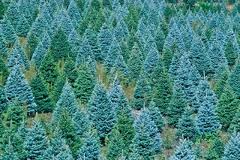 Coillte Nurseries, which is part of the Coillte group, has announced the deal with the Northern Ireland Department of Agriculture and Rural Development Forest Service.
Coillte will supply, deliver and offload ten million forest plants between Janauary 2012 and the end of 2016.
About two million plants will be supplied every year by Coillte to the Northern Ireland Forest Service over the course of the five year deal.
The plants will come from Coillte's Killygordon Nursery.
Sitka spruce trees will make up the vast majority of the requirements but broadleaf, pine and other conifer stocks will also be supplied.
Tags: