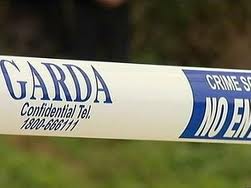 The final phase of the ICARUS road safety initiative will take place with the launch of the " "Young Europe" movie at Century Cinema, Letterkenny tomorrow.
ICARUS is an European Union Road Safety project initiated in 2008 and managed by the Italian police in partnership with the Department of Psychology at the University of Rome and the Traffic Police across 14 European countries.
The initiative was funded by the European Union and consisted of four separate phases:
* The establishment of a European network of national institutions focussing on road safety promotion.
* The conduct of a survey among at least 1,000 youngsters in the age group 17 to 21 in each  of the 14 participating countries. From the survey data, the Dept of Psychology, University  of Rome, produced a risk profile for each country and an overall risk profile of the combined countries' results.
* The production of a training resource to address the issues raised in the survey and this was supplied to each participating country for their use.
* The production by a professional production company of a movie based on the data but  written from a young persons perspective encouraging them to think about their behaviour and use of the roads. This movie was filmed across 4 of the participating countries, Italy, France, Slovenia and Ireland.
Said a Garda spokesperson: "Part of the movie was filmed in Donegal over the months of March and April 2011 with the  co-operation of the students and staff at Letterkenny IT and featured several locations throughout the county promoting the scenic beauty of Donegal.
"The film is now being shown for the first time, to an invited audience of local dignitaries and students and staff from LYIT, at the above venue. There will be a second showing for senior cycle students at local secondary schools at 1pm.
"Chief Superintendent McIntyre and other members of An Garda Síochána who have been involved in the project since it's inception will be present to answer any questions."