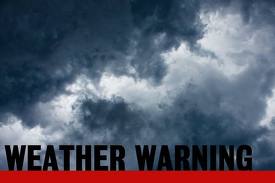 THE Irish fishing fleet is tied up at Killybegs today as gale force winds of up to 100 km/hr lash the county.
Forecasters say the high speed winds and accompanying rain will continue into the evening.
In Killybegs all fishing vessels have returned to the harbour and crews are ashore.
Driving conditions – particularly in the west and south of the county – are dreadful with AA Ireland and Gardai warning motorists, particularly drivers of high-sided vehicles, to reduce their speed.
A number of traffic corps vehicles are patrolling the main road between Donegal Town and Ballybofey.
Despite the high winds and the rain, temperatures remain mild – at between 10C and 12C.
Tags: