Hundreds of homes are without water across Inishowen after a major fault in the water supply.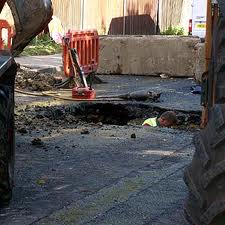 Details of the cause of the fault are still not clear but it is suspected a burst water mains may be to blame.
Hundreds of homes and businesses from Greencastle to Shrove have been affected by the fault.
Water crews have been working all evening to identify and correct the problem but it is believed the supply will remain off until tomorrow.
Locals are anxious the fault will be fixed as soon as possible with businesses and homes gearing up for Christmas.
"I'm sure the council is working around the clock to sort the problem but it is a pain.
"The worst thing about ti is the lack of communication. Nobody was really told about it apart from word of mouth.
"People, especially the elderly, need to be able to access water. And how is an old person living on their own in Greencastle tonight going to know the water is off until tomorrow?
"We checked the council website and there isn't a mention of any burst water mains on it," said one local in Greencastle.
Tags: