The sister of murdered Donegal County Councillor Eddie Fullerton has written an open letter to Fine Gael Deputy Joe McHugh following his party's plans to commemorate the 100th Anniversary of the Ulster Covenant.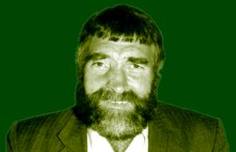 In the letter to Donegaldaily.com, Eileen Doherty accuses Fine Gael of snubbing the unveiling of a memorial to the dead Sinn Fein councillor last year. This is her letter in full.
A chara,
I wish to respond to a public statement made by my local Fine Gael TD, Joe McHugh, in which he called for a taxpayer funded commemoration to mark the centenary of the founding of the unionist paramilitary organisation, the Ulster Volunteer Force (UVF) in 1912.
From the outset, I wish to acknowledge the right of the different traditions on this island to mark events of historical significance and to commemorate loved ones who were killed as a result of conflict.
It is my firm belief that this right should be supported by all public representatives.
However – as the sibling of one of the many murder victims of unionist paramilitaries, Cllr Eddie Fullerton – I feel extremely let down by Deputy McHugh who remained silent as his party colleagues in Buncrana vehemently opposed the prominent location of the Eddie Fullerton memorial stone.
Deputy McHugh and his elected party colleagues also then snubbed the stone's unveiling in May last year, marking the 20th anniversary of Eddie's murder. The event was attended by hundreds of local people who wished to remember Eddie; a long-standing member of both Donegal County Council and Buncrana Urban District Council.
I simply cannot understand Deputy McHugh's determination to commemorate the founding of a paramilitary organisation which was responsible for horrific murders like those carried out by the Shankill Butchers and indiscriminate attacks such as the Dublin & Monaghan bombings, while his party opposed and snubbed Eddie Fullerton's commemorative events.
If Joe McHugh is as resolute to contribute to a shared future as he claims, then he should recognise that the victims of unionist paramilitary violence have as much of a right to be remembered as the organisations who killed them.
Is mise le meas
Eileen Doherty, Buncrana
(Sister of the late Cllr Eddie Fullerton)
Tags: