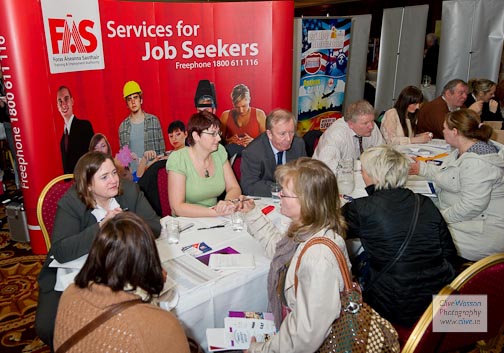 For many adults in Co Donegal, the Adult Education Fair is one of the most important annual events in the education calendar.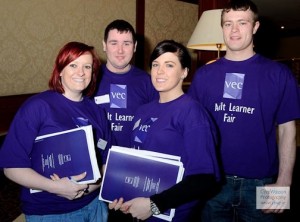 This year is the 10th anniversary of the Fair and Donegal VEC decided to focus this year on making the exhibition of education, training and support organisation our best yet where over 50 organisations provided information and advice on courses, training, education and support covering a range of programmes from return to learning through to access to third level education and beyond.
"We hope that the Fair inspired adults to make informed decisions about their future – for those who need a little help in deciding what they would like to do experienced Guidance Counsellors were on hand to point people in the right direction" says Seán Debney, Adult Guidance Co-ordinator with Donegal VEC.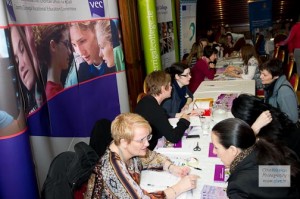 The Fair was of particular interest to those who are facing an uncertain time or are recently unemployed, those who are interested in returning to learning, maybe for the first time since leaving school, or for those who are on a course and want to find out where to go next.
It was also be a great opportunity for those who are considering a career change or who want to improve their current job prospects.
This was a fantastic opportunity to find out everything people needed to know about returning to education and at a time of year that gives you the time to plan how you are going to make it happen. For many people in Donegal, the Fair has been the place where they took the first step to a new and brighter future.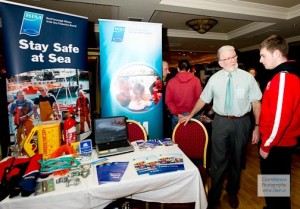 For further information on the Adult Education opportunities, please contact the Donegal Adult Learner Guidance Service, 2nd Floor, McKendrick Place, Pearse Road, Letterkenny. Tel: 074 91 78088.
Tags: