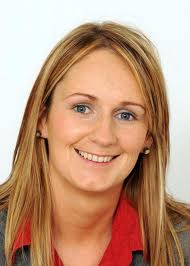 Sinn Fein County Councillor Cllr Harvey has succeeded in gaining a united County front to promote and develop the towns of Ballybofey and Stranorlar as a Sporting Capital of Donegal.
Speaking on her motion Cllr Harvey said: "Each Electoral Area has there own unique potential to promote and develop for tourism potential , I feel that within the Stranorlar Electoral Area sport is our niche, we have the infrastructure, we have the various sporting organisations, we have exceptional accommodation , what we need is a desiginated committed approach.
"I have asked that Donegal County Council engage with all relevant stakeholders, including Failte Ireland to promote, develop and market the towns of Ballybofey and Stranorlar as a sporting destination capital of Donegal taking a strategic co-ordinated approach which involves all stake holders including GAA County Board, Soccer league, Boxing clubs, Tennis, Rugby, FV AC, hotels, tourism office, chamber of commerce and BASSIC."
Cllr Harvey added: "This is not a new concept, the idea of promoting tourism through sport has been around for decades, however a local co-ordinated approach on a County basis has been absent.
"I want the Council to specifically focus this concept for Ballybofey and Stranorlar in the first instance, I believe this has huge potential, we have the infrastructure in place and this need to be promoted and enhanced. I understand some Councillors have reservations.
"I want tourism promotion packages in place, co-ordination between the relevant stakeholders, marketing from Failte Ireland, investment from Central and Local Government.
"I am delighted for the support for my motion and I look forward to the outcome, I expect stakeholder meetings to take place in the next quarter of the year"
Tags: