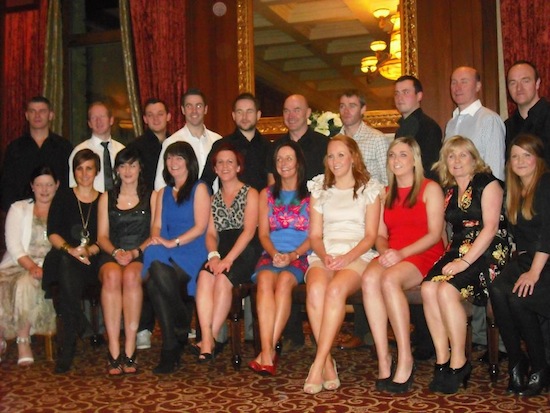 THAT'S some line-up, as they say.
The lads and lassies of St Eunan's GAA club are taking part in Stricty Come Dancing again this year.
And the line up was unveiled last night.
Pictured above are:
Natalie McGranaghan, Orla Sullivan, Caoimhe Lagan, Marcus Harley, Helena Kenny, Austin Marron, Louise McKeague, Connie McGranaghan, Sean Grant, Niamh Slowey, Cormac Goulding, Michaeal Ni Mhaoildomhnaigh, Jason Boyle, Noel Keaveny and Ciara McVeigh-Lunn!
Meanwhile moves are afoot (ahem) for another production of Jigs n Reels in the Rosses.
Our exclusive picture below was sneaked out of the Aislann last night where sources say there was a three hour long rehearsal.
Tags: