When Ray McFeely and Bronagh Colhoun decided to launch a fund-raising campaign to send their daughter Sarah to the Peto Institite, little did they know it would be such a hair-raising experience.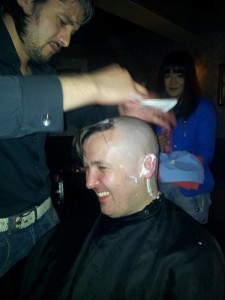 And when we say hair-raising we men just that – backs, moustaches, heads and many other parts we can't mention.
Because that's exactly what took place in Letterkenny's Central Bar as the Great Shave-off in aid of Sarah's Smile left many men wishing they hadn't ben so brave.
Well-known DJ Brian McDaid arrived looking like Grizzly Adams and left looking like Tin Tin.
Bronagh's dad had his 40 year old moustache whipped off in an instant and one Man Utd fan even had a Liverpool crest shaved into his head for €200!
One man (we think it was a man!) had so much hair on his back that he had a love-heart shaved onto it but strangely it still did not attract many women on the night.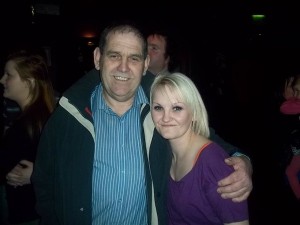 Bronagh and Ray are well on target now to raise the €6,000 needed to bring little Sarah, 3, to Budapest for her treatment later this summer.
They still have a host of fundraising ventures lined up thanks to the goodwill and generosity of friends and family including a tattoo day with Extreme Tattoo in Letterkenny which took place yesterday.
Bronagh says herself and Ray are very proud of Sarah and her battle against the odds.
They can now add their wide circle of family and friends to that list.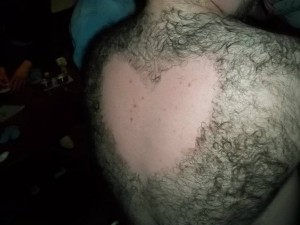 Keep it going guys!
Tags: