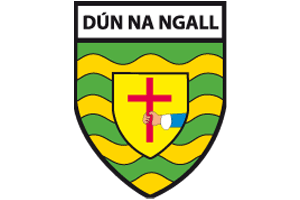 Well done to all the girls who have  been selected for the Minor team for 2012.
It is a very strong panel as several are currently on the current Senior team and acquiting themselves at that level, as Michael Naughton is missing several players who are unable to participate due to reasons of emigration and employment
at the moment.
I know like the Senior team they will all play with pride in the jersey and never give less than 100%.
Well done to Loreto Milford  who have reached the U16C  Ulster Schools final where they meet Loreto Cavan  in Ballyshannon Friday at 11.30am.
On the way they beat PCC Falcarragh,Glenties Community,Rosses Community school,in the group stages and Donegal Town in the semi Final.
They have done their school and area and themselves proud.
The Senior Ladies had an almighty battle on their hands against Monaghan on Sunaday last where they lost by a large margin.
The unavailability of Geraldine Mc Lauglin was a large minus before they took the field but it looks like they never gave  less than the
maximum.
They still need to win at least one more game to stay in Division 1. Good luck girls keep up the momentum. All of the rest of the program is on home soil so that should be a bonus.
Congrats to the following, on making this years Donegal Minor Panel.
1- Ciara Gallagher
2- Saba Mellor
3- Emer Sholvin
4- Sara O Boyle
5- Keneshia Mc Kinny
6- Amy Shovlin
7- Lucy Murphy
8- Annie Quinn
9- Fiona Allen
10- Maria Carr
11- Clare Brady
12- Ashling Ryan
13- Emer Gallagher
14- Naimh Carr
15- Nicole Mc Laughlin
16- Laura Crawford
17- Cheyenne Giffen
18- Rosin Curran
19- Rose Boyle
20- Cathy De Ward
21- Aine Dufy
22- Naimh Mc Menimin
23- Lauren O Connell
24- Laurn Lyinch
25- Shannon Mc Donald
The Minor Management would like to thank all those who attended the trials and for the clubs and parents who supported them.
Tags: