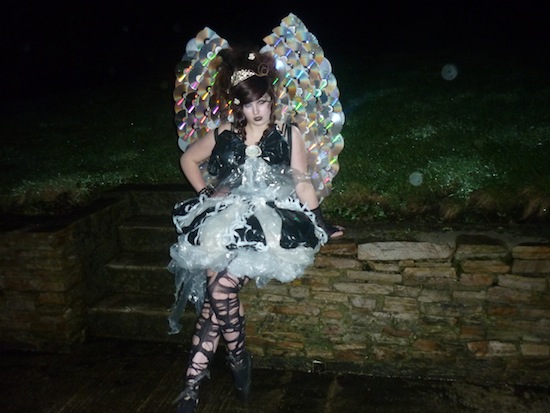 An exciting adventure awaits twelve creative students from Pobalscoil Ghaoth Dobhair this Sunday as they make their way to the semi-finals of ERP-Junk Koutute 2012.
Over the last three months these students have worked tirelessly on designing and making high couture fashion made 100% percent from recycled materials, and the results are astonishing, four fantastic outfits which show an abundance of creativity and flare.
The four dresses will be showcased in the Northern Regional Finals this Sunday in the Europa hotel in Belfast. 10% of the points to progress to the next round are generated through online voting so the students at Pobalscoil Ghaoth dobhair are urging you to VOTE VOTE VOTE!! for them on www.junkcouture.com.
TOP PIC: La Cygne Noir – Roise Ní Choiléain, Brianna Traynor and Emily Ní Fhríl.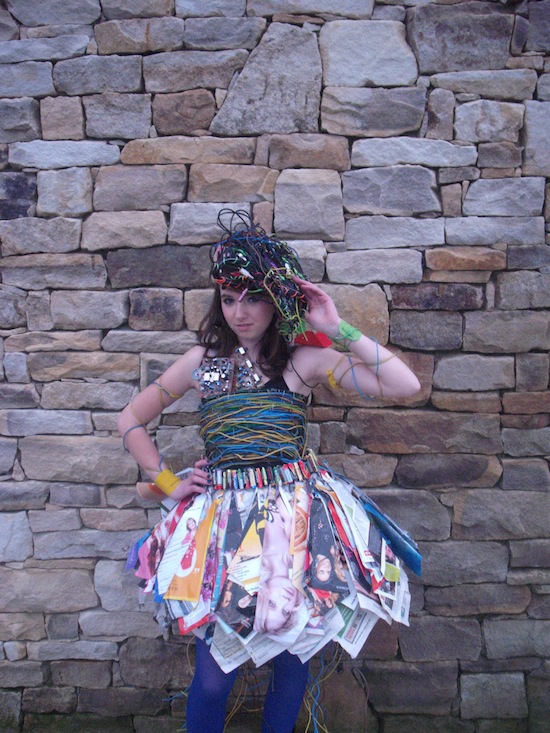 Above: Electrical Twist- Fiona Ní Ghallachóir, Aoifa Ní hEarcáin and Sarah Ní Mhaonaigh.
Above: Reflection – Sorcha Ní Dhubhcháin, Jennie Nic Giolla Chearra and Aoife Nic Gairbheith.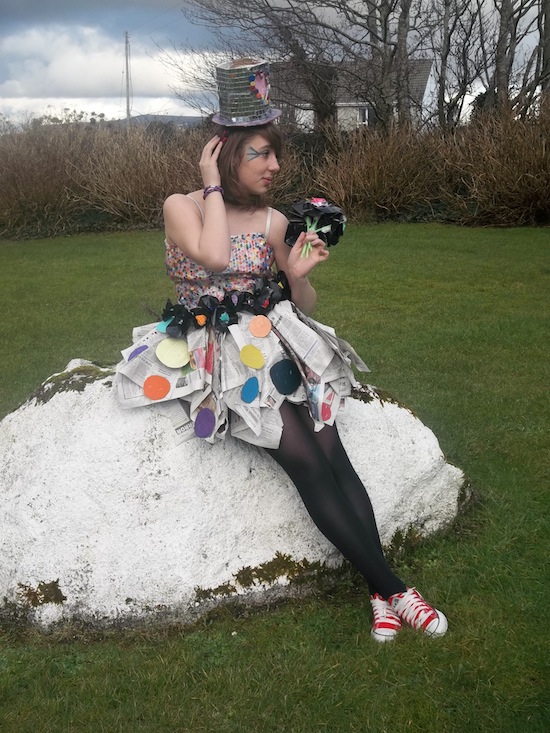 Above: Poka Dot Princess- Aoife Jackson, Lusai Ní Ruisséal and Niamh Ní Shearcaigh.
Tags: