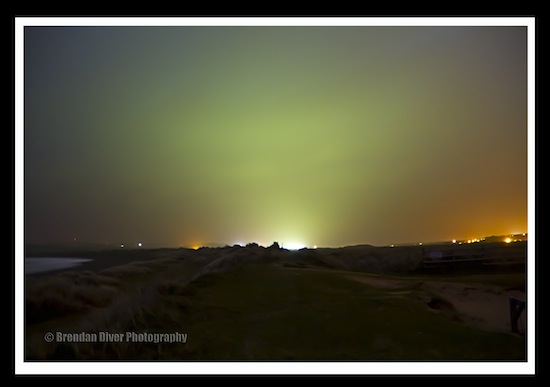 A DONEGAL amateur photographer's lucky cloud break was proving a hit worldwide today – after his pictures of a Northern Lights display went global.
ABC News, NBC, RTE here in Ireland and 400 other media outlets have been chasing Brendan Diver all day.
And they all want one thing – the pictures you can see here!
"It's been mad today," said Brendan.
"It was very cloudy last night but there was a short break in the clouds over Ballyliffin about 9pm and I was able to take these pictures.
"I hope donegaldaily.com's readers enjoy them. I certainly enjoyed taking them!"
The 45-year-old, who runs Inishowen Computer Systems Limited, is a member of the now famous Buncrana Camera Club whose pictures are being seen around the world.
There may be more breaks in the clouds tonight – with Saturday night and Sunday night also giving new possibilities to see the phenomenon.
The latest displays are proving a huge hit with businesses in Inishowen as stargazers book into hotels and B&Bs hoping to see the display.
The picture at the very bottom was taken by Patryk Sadowski.
Patryk Sadowski below: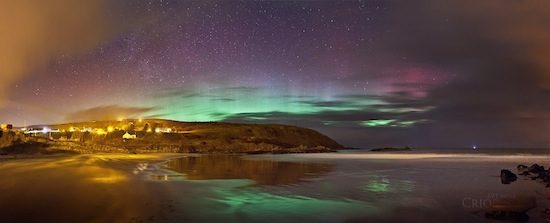 Tags: