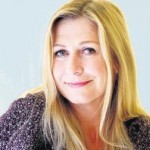 IT'S often our musicians who are best selling Co Donegal abroad.
And this week it is Altan which are making headlines in the United States – and helping to make the Poison Glen famous!
The Gaoth Dobhair group are already booked in to Disneyland Paris for St Patrick's Day.
But as the continue their mini-tour of the States, the Boston Globe has carried a feature on them – including an interview with lead singer and fiddler Mairéad Ní Mhaonaigh.
The band play the Somerville Theatre in the city tonight.
"I can't start boasting about ourselves,'' Mairéad told The Globe, "but I know that we're very honest about what we do, and we always try to stick to what we know best, our own music from Donegal. There's still a demand for the music, I suppose. That would be the one thing. We get on well as a band; I suppose that's another reason. And we've been very lucky. I suppose that's the biggest reason of all.''
The Boston Globe wanted to know why their new album was called Gleann Nimhe – The Poison Glen
"Gleann Nimhe means 'Poison Glen,' '' she told them, "but it can also be interpreted as 'Paradise Glen,' or 'Heavenly Glen.' So there's two interpretations. I'd say the second one is more likely. But we decided to go with 'Poison Glen' because it has a bit of an edge about it.''
"It's a glen very near my home in Donegal,'' she continued. "It's a beautiful place. We went there to take photographs for the album cover, and it just stuck to the album, there was something about it, so we decided to keep that title, and it's leading to a lot of debate.''
"Gleann Nimhe'' doesn't come with a lyric sheet, but Ní Mhaonaigh says that the words to all the songs are posted on the band's website. She adds, "I'm hoping as I'm going along on the tour now to actually translate the Gaelic lyrics for everyone.''
The singer also spoke of her love of the Irish language and her native Gaoth Dobhair.
"It's (Irish) important to us, to our identity, especially to me, it's a dying language, and I do everything to promote it.''
She's even moved from Dublin back to Gaoth Dobhair. "I had a child [daughter Nia] about eight years ago. And I decided to go back home in order bring her up with the Gaelic language, and with the music around her, and with my family talking around her as well.''
The band are Ciarán Tourish on fiddle, and Dermot Byrne on the accordion, and Dáithí Sproule on guitar, and Ciarán Curran on bouzouki, and Mairead on fiddle and vocalist.
LEAVE YOUR COMMENT BELOW
© 2012 donegaldaily.com, all Rights Reserved
The copying, republication or redistribution of donegaldaily.com Content, including by framing or similar means, is expressly prohibited by law.
Follow us on www.twitter.com/donegaldaily
Follow us on www.facebook.com/donegaldaily
Tags: