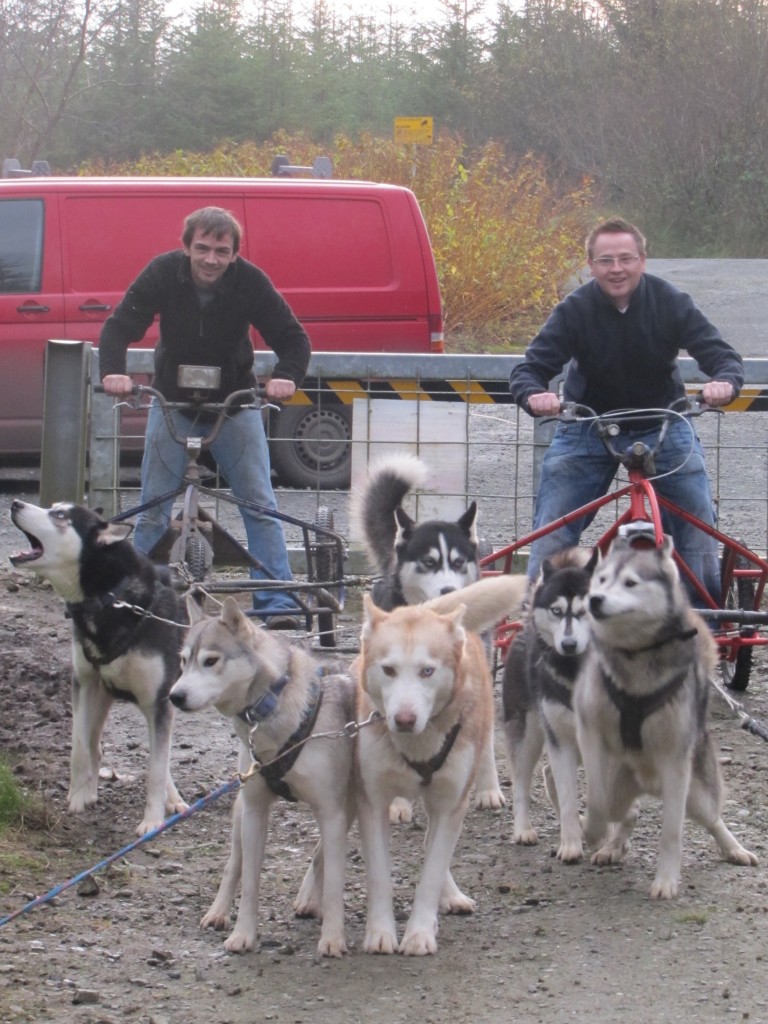 If you happen to be out walking around the Corravaddy Woods area in Letterkenny you may see a strange site!
Michael and Diarmuid Coll are undertaking a Husky Challenge in aid of Meningitis Research Foundation.
This challenge is a gruelling seven day trek across Norway with basic survival gear and temperatures as low as -35C. There are sixteen people taking part in this challenge supporting individual charities.
Michael said they hope to raise as much money as possible for the charity.
"We have been fundraising for past four months as we are hoping to raise €10,000 for this fantastic charity by the end of the month".
To get familiar with the dogs and the speeds that you will be travelling at we hooked up with a local Letterkenny man who is involved in the sport here in Ireland.
Meningitis Research Foundation funds research to prevent meningitis and septicaemia, to improve survival rates and outcomes.
They promote education and awareness to reduce death and disability, and give support to people affected by Meningitis.
Michael added "We have a bucket collection in the Letterkenny area this weekend and we are looking for volunteers who would be willing to spare even an hour this Saturday or Sunday to help with the fundraising."
If you would like to donate or help out with the fundraising please call Michael on 086 3862370
Tags: