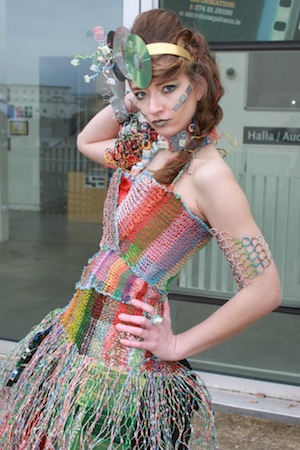 THREE clever Co Donegal students are through to the all-Ireland final of a fashion competition – after designing a dress made totally from recycled computer equipment.
'I.T. Girl' strutted their stuff through to the Junk Kouture finals on Sunday night. The standards were high and they had 73 other entries to compete with. Only 20 designs made it through to represent Ulster in the finals.
After an impressive display on the catwalk designers Kate Haley, Ciara Haley and Heather Duff had to count on the judges vote to see 'I.T Girl' through to the final.
The Milford girls, from Loreto Community College, were ecstatic with the win and want to thank all their friends, family, teachers and local community for all their support. 'I.T Girl' plans to hit the catwalk Donegal style and go for gold in the Finals in Dublin on the 20th of April. Best of luck girls!
Tags: