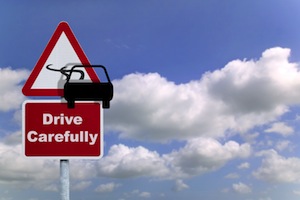 MOTORISTS are being warned to take extra care on the roads today after temperatures dropped below zero in many inland areas overnight.
The cold spell will continue today with wintry showers at times and temperatures struggling to reach 4C or 5C.
Met Eireann says it will feel even colder in the bitter northerly winds.
The forecasters say it will be staying cold and breezy on Wednesday.
Many areas will be dry with sunny spells but there will still be some wintry showers around. Fresh and gusty northeasterly winds will prevail.
The good news is that temperatures will rise again tomorrow.
Here's the outlook for Easter weekend
Thursday will be a dry bright day for most of the country with good spells of sunshine. Some showers will affect Ulster during the day but even these will be well scattered. And although staying cold on Thursday, temperatures will start to rise again with highest values of 9 to 11 degrees. The wind will still be northerly in direction, but it will be a lighter wind. And any frost on Thursday night will not be as severe as Tuesday or Wednesday night. Good Friday will also be generally dry and bright, with temperatures 11 to 13 degrees. And except for a few scattered showers, it will continue to remain dry through Saturday and Easter Sunday. The recovery in temperatures will continue with values of up to 15 degrees across south Leinster and Munster over the weekend. The weather looks like remaining dry also for Easter Monday, but with the winds turning to a southwesterly direction. And this will bring a spell of more general rain during Monday night. Broken weather will follow on for next week.
Tags: