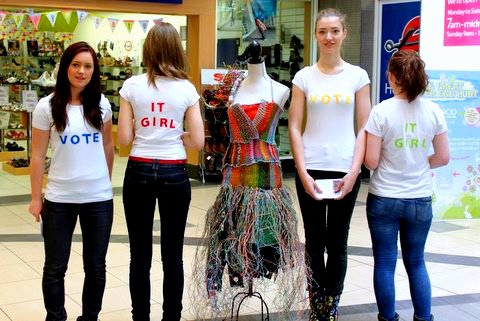 CAMPAIGNING to win the national Junk Kouture title is turning into an election-style battle.
The competition involves students designing dresses from recycled materials.
And after being picked to represent Ulster in the all-Ireland finals, one group of students has literally taken to the hustings!
Junk Kouture's 'I.T. Girl' finalists hit Letterkenny yesterday in hope of gaining a few extra votes before the Junk Kouture final in Dublin on Aprol 20.
The Loreto Milford students set up in Letterkenny Shopping Centre and gave flyers to passers-by in the hope of persuading them to vote for 'I.T. Girl'.
One of the designers Kate Haley said: "Every vote counts this time around as only the best of the best can fight off Ireland's finalists in heat of the National Finals and grab the grand prize."
The Donegal trio are hopeful for the finals but need all the support they can get. So come on Donegal lets help these girls bring back the trophy in this epic fashion battle.
You can vote daily for 'I.T. Girl' by visiting www.junkkouture.com/?name=Heather%20Duff and clicking on vote 'I.T. Girl'.
If your school is involved, you can email through pix and information to info@donegaldaily.com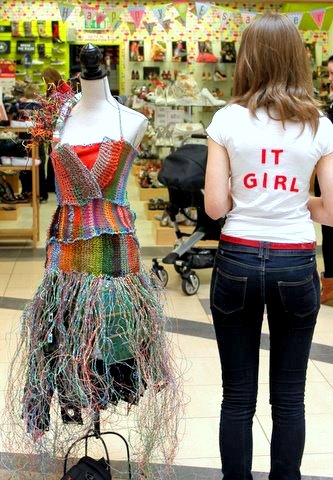 Tags: