Advertising feature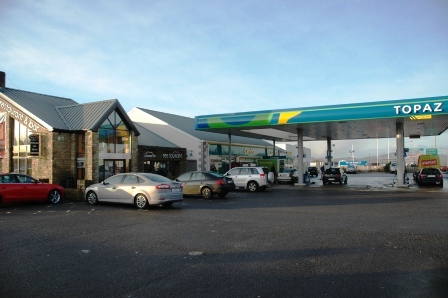 If there is one company that is displaying the spirit of the fight-back in local business in Co Donegal then it must be Kelly's Centra in Letterkenny.
The store on the N56 at Mountain Top has been a hive of activity since Mairtin and Angie Kelly took over eight months ago.
Mairtin, who was regional manager for Centra in the North West prior to taking over at the outlet, has attributed the success of the store to a hard-working and dedicated staff.
This has in no small way contributed to the continuing success of 'Kelly's Centra' and this coupled with a fantastic team has saw them scoop the prestigious E.I.Q.A excellence award for 2012.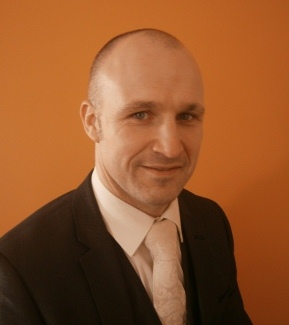 So much has changed since the Kellys took over just eight months ago from simple things like signage to an overall emphasis on customer care.
In these times of recession the Mountain Top premises is value conscious in every department and the volume of traffic in the store is testimony to this. Máirtín has always been of the opinion that supporting local means everything and when looking around the premises it's fantastic to see Ester's Bakery, Milford and Lauren's Bakery, Killybegs featuring prominently as indeed is the range of glutton free products from Brid Doherty in Stranorlar.
Deliveries to the four by four!
Kelly's believes in taking the hassle out of shopping and you can have your groceries delivered by their ''4×4 delivery service'' when you need them. The local delivery service has become increasingly popular and many customers have availed of the service since been introduced. Store Manager, Chris Toland he said that they always talk to customers and home delivery was one idea which was constantly being asked for – so they delivered.

New Initiatives
Many new initiatives have been introduced for customer convenience and one of the most recent is the ' Kelly's Centra Travel Mug'. When you purchase the 'Kelly's Centra Travel Mug' you get your first fill absolutely 'free' and when you bring along your mug for a top of tea or coffee at any time because it is a ' Kelly's Centra Mug' you will only pay €1.20 instead of the normal €1.70. This initative is the first of it's kind in Ireland and Mairtin took this idea from a large U.S. Service station franchise and he believes will benefit hundreds of his shoppers who drink tea or coffee on the go, saving them hundreds during the course of a year.
Deli Offer
Ever conscious of what the customer requires the deli department have regular super offers. This area of the premises has also built up a fantastic clientele and at the moment one of the many fantastic offers is a cooked 10'' Pizza which comes with Garlic Bread and a 2 Lir of Coke or Diet Coke all for only €7.
Special Offers
The Centra brand needs no introduction whatsoever and at Kelly's Centra you will find the exact same offers as you will find in any Centra store of any size throughout the entire country and customers have been availing of the various weekly offers which really help when customers are budgeting their shopping bill.

Steak Nights a huge success
At Kelly's Mountain Top Restaurant.
The restaurant at Mountain Top has been extensively renovated since the new proprietors have taken over and if it's a steak you are after then have we got news for you. For those of you who already availed of the Super Saturday Steak Nights then you will know what we are talking about. For those of you who have not then you will be pleasantly surprised to know that you can come along on Saturday night, have a 10 oz steak with all the trimmings all for only €10 . The Restaurant will now remain open until 11pm for the Special Steak Saturday night's.
Outdoor Catering
Letterkenny's top eatery is now providing first class outdoor buffets having the best value outdoor service in town with something to suit all your catering needs. You can choose from the various buffets' on offer or indeed all buffets can be altered to suit individual needs with dietary options available on request. This new service was initiated due to customer demand and comes on the back of the huge success the restaurant is experiencing. For bookings or any other information tel (074) 9103965
First of Many
As you can see ''It just keeps getting better'' at Kelly's Mountain Top Bar and Restaurant and there every reason to suggest that their Excellent Ireland Quality Association award is the first of many for a name that is going to be a big part of the local community in Letterkenny and further afield for many years to come.
Tags: