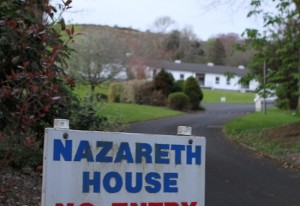 A SEVENTH RESIDENT of the Nazareth House private nursing home in Fahan has died.
The patient was one of a group of residents at the home in to have been diagnosed as having influenza A (H3).
The HSE said seven others from the home are still being monitored after showing signs of the disease, but that five of those were showing "definite signs of improvement".
It added that there had been no new cases diagnosed since last Wednesday.
Today's death marks the seventh from influenza, a eighth resident who died on Friday did not die from flu.
All residents in the nursing home are receiving either active or preventative treatment, and the HSE's public health team for the north-west region is continuing "to closely manage and monitor the situation".
The HSE has asked people visiting older residents of nursing homes to ensure their vaccinations for influenza are up to date, and to take simple precautions such as covering your mouth when sneezing, washing your hands with soap and water, and disposing immediately of any used tissues.
The H3 strain of the influenza virus currently circulating is thought to have changed slightly from previous years, with the result that the seasonal flu vaccine cannot guarantee immunity from infection.
Seasonal flu vaccinations contain components to repel certain strains of the virus, as recommended by the UN's World Health Organisation. This year's vaccine includes protection against the 'traditional' form of the H3 strain, as well as influenza B and the H1N1 swine flu variant.