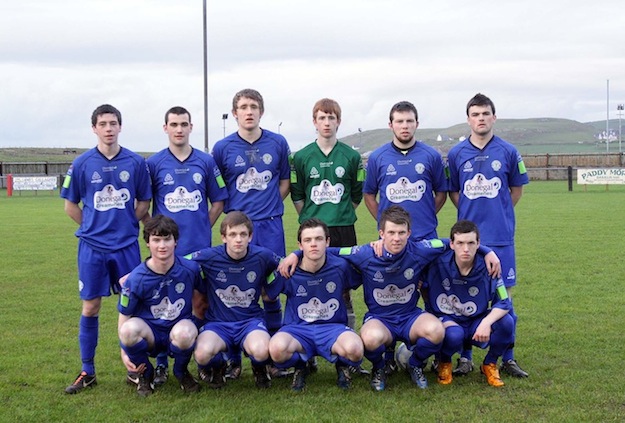 Finn Harps U19s will be hoping to secure the title in the Northern Section of the U19 league this Sunday as they take on Longford at 2PM in Finn Park.
Although Longford are bottom of the table and Harps have beaten them previously this season, it won't be an easy game as evidenced by Harps exit from the Enda McGuill cup at the hands of the midlanders.
The young Harps have a formidable defensive record having only conceded 7 goals in the 16 games of the campaign to date. Regardless of the outcome of this game, Harps will have another chance to secure top spot against Derry City in the final match of the campaign.
A title win will be hugely satisfying for the Donegal men considering the league included u19 teams from four premier sides, Sligo, Dundalk, Derry and Monaghan.
Ryan Curran returns from suspension while Gary Merritt is unavailable for selection but will return for final match v Derry City.
U19 team Manager Sean Wizard McGowan said "The players have done very well to get this far but we still have two very tough games to play. We will be talking to the players at training and making sure that no-one is getting carried away" he said. McGowan said he is very happy with the dedication his squad have put into the u19 league campaign
"Our players come from the all over the County so its particularly pleasing that we have had a consistently high turnout at training. That's where the hard work gets done, the game on Sunday won't be easy as Longford are a well organised side. However we will work with the lads this week and make sure the players are prepared and in the right frame of mind" he added.
The team includes Jordy Duffy, Ryan Shields, Hugh McFadden, Shaun Patton, Calvin Bradley, Stephen Rodden, Peter Doherty, Ryan Lonergan, Shane McGinty, Gary Merritt and Cathal McDaid.
Tags: