Rock climbing in the Donegal wilderness is an experience unparalleled anywhere else throughout Ireland.
The sheer volume of both climbed and more importantly unclimbed rock, that's available in 'Forgotten County' means that Donegal is a 'must get to' destination for both the novice and experienced rock climber alike.
The counties rugged and deeply glaciated mountains, combined with its dramatic and remote coastline provides climbing opportunities that are more diverse than any other county in Ireland.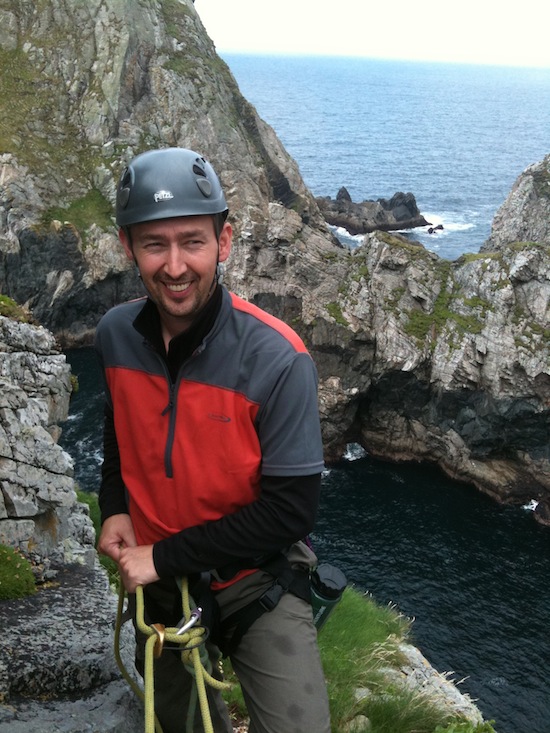 In Donegal we are lucky enough to have some of the highest quality single pitch (can be completed in one rope length) climbs, as well as some of the longest multi-pitch (are longer than one rope length) climbs available on the island of Ireland.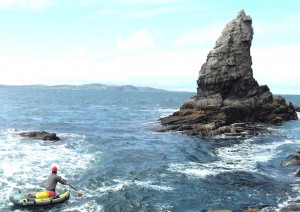 Currently, the online rock climbing guidebook for Donegal, which is maintained by the Colmcillie Climbers, who are based in Derry / Donegal, shows that there are over 2200 recorded rock climbs, on at least 150 crags (rock faces). These climbs are spread all over Donegal and are located throughout the four corners of the county, at renowned venues such as Muckross Head, Sail Rock, Malin Beg, Lough Belshade, Lough Barra, Poisoned Glen, Malin Head, as well as the ever popular area at Dunmore Head, close to Culdaff in Inishowen to name but a few.
The Inishowen area offers a wealth of excellent rock climbing venues, all confined within a small geographical area. The region offers a dramatic range of climbing at a host of beautiful venues on excellent rock. One example is Dunmore Head, which is located overlooking the Blue Flag beach at Culdaff.
This is the original home to Ireland's one and only rock climbing festival 'Climb Fest' (www.climbfest.co.uk). This is a socially active gathering of rock climbers from all over Ireland and beyond.
This year's Climb Fest, is leaving Inishowen and travelling West. It will be based in scenic area of Glencolmcille and it runs on the weekend of 5th – 7th May 2012. Climbing will take place on the nearby crags of Malinbeg, Skelpoonagh, Sail Rock and Muckross Head. These areas provide a variety of great rock climbs, which are at a range of difficulty to suit all climbing tastes. The weekend is open to all keen climbers, as well as those who are keen to see what rock climbing is all about and regardless of the weather, the craic should be mighty! Please note if you are planning to attend Climb Fest, camping will be available at the local GAA club base for a fee of €10 for the weekend or you can stay at the local hostel – www.malinbeghostel.com.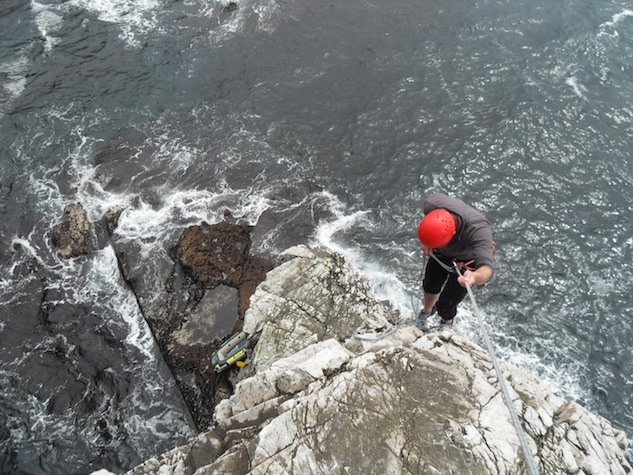 Also of note are the recent developments on the soaring sea stacks in the South West, West and North of the county. These newly established climbs have helped to copper fasten Donegal's position as the rock climbing capital of Ireland and given the pace of development around the county and the scope for further climbing, one can only assume that current number of 2200 rock climbs, as listed on line, could easily pass 4000 and beyond in the next 5 years!
So if you are in any doubt at all about what's out there, slip on a harness, clip into a rope and step out on to one of Donegal's many excellent rock climbs this weekend!
If that's not for you, why not check out the many of the great YouTube video clips of climbing in this stunning landscape and get a sense of just why Donegal is Ireland's rock climbing capital!
Here are some amazing videos to show just how much fun rock-climbing can be – in Donegal!
Rock climbing in Inishowen – Brazil Rock
Sea stack climbing near An Port:
Photography: All photos copyright of Bren Whelan
Websites: www.mountaintraining.ie
www.colmcilleclimbers.com
www.visitinishowen.com
Tags: