This is the young Letterkenny man who had some of his face bitten off after a completely unprovoked attack at a house party.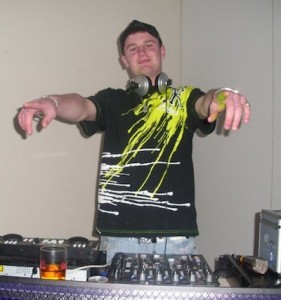 Kelvin McLaughlin was forced to undergo extensive plastic surgery at St James Hospital in Dublin today following the brutal attack which doctors fear will leave him scarred for life.
Last night relatives of the 22 year old victim said they were horrified and outraged by the attack.
The young DJ had his nose broken in the attack as well as having some of his lip and check torn off.
The young victim's aunt, Karen Kirwan, said the entire family were outraged by the attack.
"We just can't understand why someone would do this to another human being. We are all just in shock.
"Kelvin is a good young fella and now all he is worried about is how he will look for the rest of his life.
"He didn't ask for this and anybody who knows Kelvin knows he's not the kind of young fella who goes out looking for trouble," she said.
She added that as well as the physical pain, Kelvin was also going through a lot of mental pain because of the attack and the damage caused to his face.
The incident happened on Friday night last at a private house at Oaklands Park, Letterkenny.
Kelvin was treated at Letterkenny General Hospital but he suffered an infection in his face.
He then had to endure two days of waiting for treatment because there was no bed available for him at St James Hospital where he had to undergo specialist treatment.
Another aunt Edel Kirwan Duggan said the attack was like something out of the gruesome Hollywood horror movie Silence of the Lambs.
"It was like something Hannibal Lecter would have done in that film. It was just horrific.
"How could someone sink their teeth into someone else's face and then tear it apart like that?" she asked.
Kelvin was last night recovering in hospital after undergoing treatment at St.James Hospital in Dublin where he is accompanied by his loving mum Ronda and grandmother Celine.
Garda have confirmed a man in his 20s was arrested but released without charge pending an investigation by the Director of Public Prosecutions.
Tags: