The Mayor of Letterkenny says he fears it is only a matter of time before someone is stabbed to death through knife crime in the town.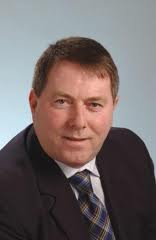 Cllr Gerry McMonagle was speaking after last night's brutal attack which left a 32 year old man in hospital after he was stabbed three times.
The Sinn Fein politician said it was even more worrying that the attack took place in broad daylight in the centre of the town.
"These types of attacks are becoming to frequent in Letterkenny and i would appeal to people to stop carrying knives.
"I am afraid if this trend continues it will only be a matter of time before someone is killed," he said.
He added he was urging the Minister of Justice to look at bringing in more stringent measures not only to deter people from carrying knifes but to also introduce stiffer sentences for those people who are convicted of knife crime.
"The Minister should also as a matter of urgency review the current moratorium on recruitment of new Gardai.
"We need a bigger presence of Gardai on the street to deter such attacks and instill confidence in the town's residents," he said.
Tags: