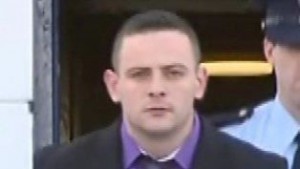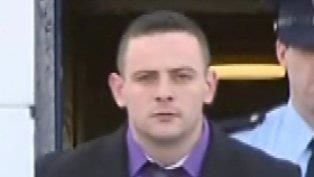 THREE more violent criminals have escaped from the same open prison where Garda killer Martin McDermott walked out of, it has been revealed.
Just weeks after Justice Minister Alan Shatter was forced to apologise over the bungling decision to put Raphoe man McDermott in Loughan House in Co Cavan, it has emerged that three more prisoners with dreadful criminal records were staying there – until they went on the run this week.
McDermott killed Gda Gary McLoughlin in 2009 near Burt after deliberately ramming his patrol car.
There was uproar from colleagues, family members and the general County Donegal public when they discovered McDermott was even in the open prison in Blacklion despite serving a seven year prison sentence for manslaughter.
Now the Irish Prison Service has admitted the latest escapees (although recaptured) were:
* Meath man, 28, serving four years for violent disorder
* Louth man, also 28, serving three years for a robbery in which he threatened people with blood he said was contaminated.
* A 19-year-old from Dublin serving 4½ years for theft.
The three men climbed over a fence and left the prison leading to yet another cross-Border police operation.
All were recaptured within three hours and transferred to more secure prisons.
Two have been sent to Wheatfield Prison, Dublin, while the teenager was sent back to St Patrick's Institute.
The Irish Prison Service insists all three were "nearing the end of their sentences".
Tags: