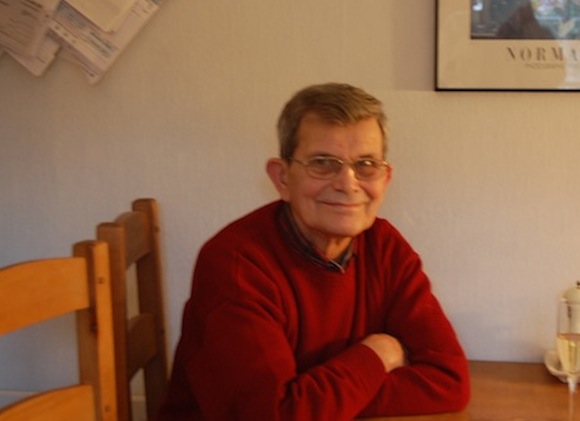 THE CLOSURE of the Oatfield sweet factory by Donegal Creameries and Zed Candy has unearthed raw emotions around the county and among Donegal people abroad.
Donegaldaily.com has had numerous emails and messages.
This one came from Ethel McGarvey, late of these parts, and now living in America.
We thought you should see it in full:
By Ethel McGarvey:
I worked in Oatfield for only six years, I started there at 15 years old. Oh God we had some fun in that place and I was so disappointed when I heard so many people were laid off a few years ago and now that it's closing I am in disbelief.
I now live in The Philadelphia area and I remember meeting Bert Davidson (pictured) in his office when I handed in my notice. I told him my husband wanted to emigrate to America, and I did not want to go.
Mr Davidson told me to go and enjoy it. He said it would be an experience of a lifetime, and if I came back to Letterkenny to come and see him and he would get me my job back. I will never forget that.
I often think of Oatfields. There is an Irish coffee shop in this area and they sell Oatfield sweets and we had Emeralds in this house over Christmas.
I was back in Letterkenny three years ago and I called to the office to see if I could take my kids in for a tour, as I remember the bus loads walking through the factory when I worked there. I was told they don't do tours any more, I was so disappointed.
My sister who worked in the factory for years before me then came back there when I was there and told me about people's hours being cut and layoffs, I was shocked, I never would of thought this was the road Oatfield would go down.
I remember people being hired there every week. I met my one of my best friends there, she started the day before me. I have many memories in that place from the 5lber to the rolls machine, the muliti-pack and the dreaded lift.
But I would not change any of it. I feel so bad for the workers, I know a few of them very well. I wish them good luck with everything.
Ethel McGarvey, Philadelphia.
Reaction from Bert Davidson's daughter Joan is below:
http://www.donegaldaily.com/2012/04/28/heartache-im-glad-my-dads-not-alive-to-see-closure-of-oatfields/
Tags: