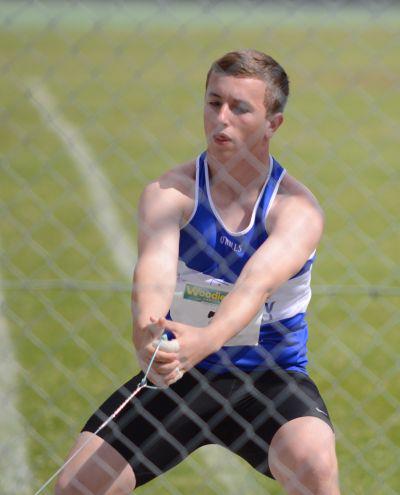 FROM PATSY MCGONALGE: Dempsey Mc Guigan became the first Irish junior athlete in history to throw the hammer in excess of 70m today, getting out to 70.02 at a meeting in Eton outside London.
It also marks the qualification mark for the world juniors in Barcelona later in the Summer.
The Finn Valley lad can now concentrate on building on this and being competitive at a serious level through the season .
The Red Hughs held a 5k from the local gaelic grounds with local man Joe Carlin the inspiration behind it with the aid of Mark Connolly and a host of local stewards it drew a most encouraging response of 300 plus won by the ever improving local man Gerry Gallagher with Miriam Bonner womens lead athlete the twins Sarah and Kate Byrne filling the minor spots.
This weekend Strabane stage a track and field meeting Sunday at Melvin Park . Details to be had at Finn Valley club Centre .While for the walking /running fraternity there is the North West 10k . Pre entry is earnestly requested .www.northwest10k.com .
Training is in  full swing Tuesday /Thursday and Sunday morning in addition to additional training slots as required.
Tags: