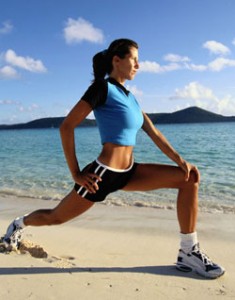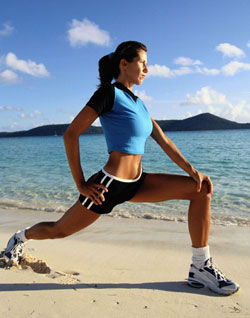 Top 10 Reasons to Exercise in the Morning – By Michael Black, Optimal Fitness, Letterkenny
If I had to pick a single factor that I thought was most important in a successful exercise or weight loss program, (including proper nutrition) it would be to exercise first thing in the morning – every morning! Some mornings, you may just be able to fit in a 10 minute walk, but it's important to try to do something every morning.
So why mornings?
1. Over 90% of people who exercise consistently, Exercise in the morning. Chances of you keeping up your exercise regime will be greatly increased by doing something in the morning.
2. Early morning 'sweating' gives your metabolism a kick start for the day and keeps it burning longer throughout the day, sometimes up to 24 hours after your workout. This means you will be burning more calories at a higher rate for longer.
3. A higher percentage of people report feeling energised and full of life after a morning session. Who doesn't want to feel like that in the morning?
4. A lot of people say it regulates there appetite for the day and they don't binge eat or feel as hungry after exercising in the morning.
5. If you exercise at about the same time every morning, and ideally wake-up at about the same time on a regular basis, your body's endocrine system and circadian rhythms adjust to that.
You benefit from that in several ways…
a) It's much easier to wake-up. When you wake-up at different times everyday, it confuses your body and thus it's never really "prepared" to awaken.
b) Your metabolism and all the hormones involved in activity and exercise begin to elevate while you're sleeping. Thus, you feel more alert, energized, and ready to exercise when you do wake-up.
c) Hormones prepare your body for exercise by regulating blood pressure, heart rate, blood flow to muscles, etc.
6. For many people, the time in the morning becomes their time and look forward to getting that time by themselves. Mentally it could be a time to reflect, take time out, think about a problem or just clear your head of all the things that have been annoying you.
7. Research has demonstrated that exercise increases mental acuity. On average it lasts four to ten hours after exercise! No sense in wasting that brain power while you're sleeping.
8. Finding excuses not to exercise is very easy so by getting out in the morning will ensure that your exercise schedule will not take a back seat.
9. If finding time to exercise is difficult, anyone can get up 30 to 60 minutes earlier to exercise (if it's a priority in your life). If necessary, you can go to sleep a little earlier. Also, recent studies have demonstrated that people who exercise on a regular basis have a higher quality of sleep and thus require less sleep!
10. And the best reason for getting out in the morning is that you will feel great, so get to bed a little earlier and jump out of the bed in the morn. GO ON I DARE YOU!
Tags: