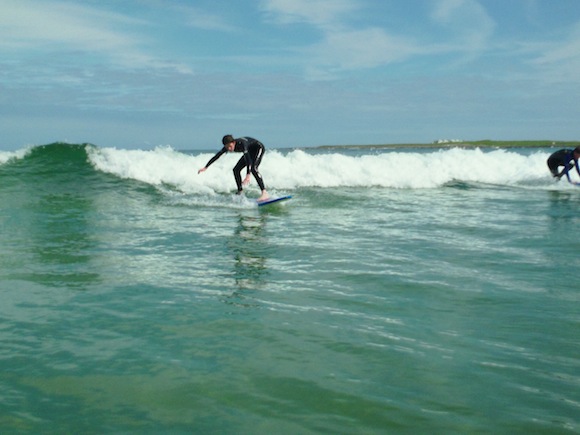 " Excellent conditions today for Surfing and SUPing!"
Another glorious day today at Fanad and Rathmullan at Adventure One Surf and SUP Schools!
Perfect waist to chest high waves and Fanad with everybody getting great waves, and our Paddleboard school was flat out with all 4 sessions fully booked today.
The surf report for tomorrow Friday 27th July is for an increasing North Westerly swell but with it comes increasing North Westerly winds which means while the waves will be shoulder to head high the surf will be messy, and some beaches will have strong rip currents!
If you would like to try surfing or Stand Up Paddleboarding give us a call on 086 1931 747 or check out our website www.adventureone .net or Facebook page http://www.facebook.com/pages/Adventure-One-Surf-School/116323048385243 for more info.
Iain
Tags: