A brochure pushing Letterkenny as County Donegal's centre for business, commerce and industry is to be launched next week.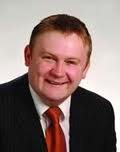 The brochure is the brainchild of Letterkenny Town Council in conjunction with Donegal County Council and Donegal County Development Board.
The brochure showcases the benefits of Letterkenny as a setting for industry, in particular its status as a joint gateway with Derry under the National Spatial Strategy.
It will also include testimonials from industry leaders which further underlines Letterkenny's credentials as a place to do business.
The brochure will be officially launched by Mayor of Letterkenny Dessie Larkin next Tuesday, July 31st at 5pm in the Letterkenny Town Council offices.
Tags: