Residents in Annagry have expressed their anger after council workers stopped repairing a pothole-filled road – just hours after they started to repair it.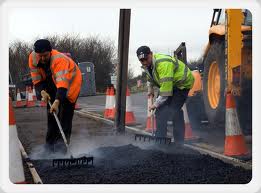 More than 100 people living on the Glen Road say they have been waiting months to have the stretch of road fixed.
The road, which is about a mile long, is littered with potholes and has led to damage to a number of local cars, claim residents.
One resident contacted Donegal Daily to say they have now organised a meeting for this evening to try and address the matter.
"The road is extremely busy througout the day and has a history of being the worst road around.
"We were delighted when we saw workers arriving to start the repairs. But after about two hours they just left and headed in the direction of Loughanure.
"We have been given no explanation for it. But we certainly won't take things lying down," said the woman.