A fire in the middle of Inver village caused substantial damage to a boat shed last night.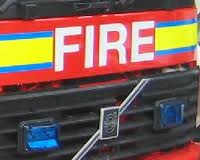 Fishing gear and some boats were damaged in the blaze.
There were fears that the blaze would spread to adjacent houses.
However the fire services from Donegal Town were on the scene quickly and brought the blaze under control.
It is not known how the fire started.
Tags: