A highly-charged meeting between nursing unions and management at Letterkenny General Hospital will take place today to discuss plans to close the Gynae Ward at the hospital.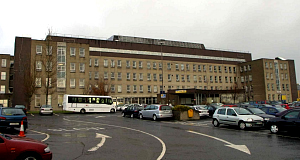 Staff at the ward were told of plans to shut the unit in September on Friday by the hospital's Director of Nursing.
It is understood the staff are to be redeployed throughout the hospital including the new Emergency Department at the hospital.
The plans have been met with disbelief by nursing unions, patients, staff and political representatives.
Not only is is female only unit for miscarrying women but the unit deals with very sensitive issues such as hidden pregnancies and sexually transmitted diseases.
They offer a "walk in " facility for women in early pregnancy to assure them on the health of their babies. On average, up to twenty women a day avail of this service.
Women having surgery for breast, ovarian, cervical and other female cancers have a safe haven in Gynae to recuperate in a female only environment.
According to campaigners who have set up a Facebook Campaign to keep the Gynae Ward open, this imminent closure will mean that patients will be in a mixed sex ward.
Tags: