A Ballybofey businessman has invented a range of girl's dolls that is set to go head-to-head with doll giants Barbie, Bratz and Monster High.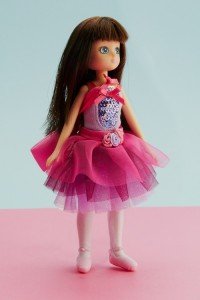 Ian Harkin hit the headlines last year when his Arklu toy company launched a range of Royal Wedding Dolls.
Now Ian is hoping that his new 'Lottie' doll will become an even bigger global hit.
The company has spent the past year on research and development to create a refreshingly different and innovative fashion doll.
Their designs previewed at the London Toy Fair to overwhelmingly positive retailer feedback and the company are now bringing their new creation to market in time for Christmas 2012. Taking their learnings from this, Arklu has applied their quintessentially British approach in to a new doll brand.
Designed for girls aged 3 – 8, Lottie™ has been developed with scientific expertise from leading academics, alongside consumer research, to address parental concerns about other fashion dolls including negative body image, an increased perception of premature sexualisation as well as a desire for a return to good old-fashioned creative and imaginative play.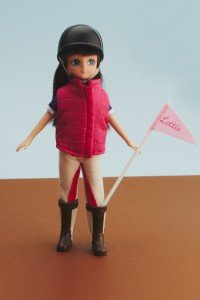 Unlike other fashion dolls, there is no pushing the envelope with adult agendas such as scanty clothes, high heels, jewellery, tattoos or makeup; these are girl dolls intended for girls (…and even their brothers too). Most of all, Lottie is super cute and rather lovely.
Lottie's body is 'childlike' – as you might expect as she is aged nine; her dimensions (with the exception of her head) are based upon those devised by leading academics, Professor David McCarthy (Professor of Nutrition and Health at the Institute for Health Research & Policy, London Metropolitan University) and Dr Margaret Ashwell OBE (formerly Science Director of the British Nutrition Foundation).
Her distinctive height of 7" (18cm) sets her apart from other fashion dolls; she's super cute and easy to pack and carry around.
Super cute, fun details such as detachable velcro patches on the clothing make for added appeal and "swapability". Accessory packs include a picnic set, dressable Biscuit the Beagle dog as well as detachable velcro pony race winner rosettes. A background story is included on each doll box to encourage imaginative roleplay.
Tags: