UPDATED WITH PIX FROM AROUND THE GLOBE: FOOTBALL fever is gripping Donegal – and you're certainly getting behind Jim McGuinness and his squad ahead of Sunday's clash with Cork.
Already it is being estimated that between 25,000 and 30,000 Donegal fans will descend on Dublin this weekend.
So keep sending us your pix throughout the weekend.
And thanks to everyone – in Africa, Sweden, USA, Australia – and throughout Ireland and Donegal for your pix so far.
Send us your pix to info@donegaldaily.com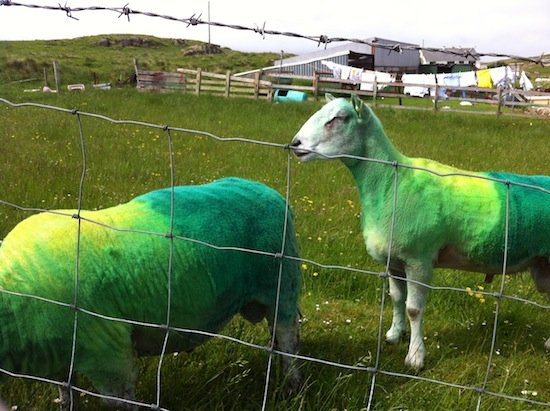 They're not very sheepish about nailing their colours to the mast in Carrickfin!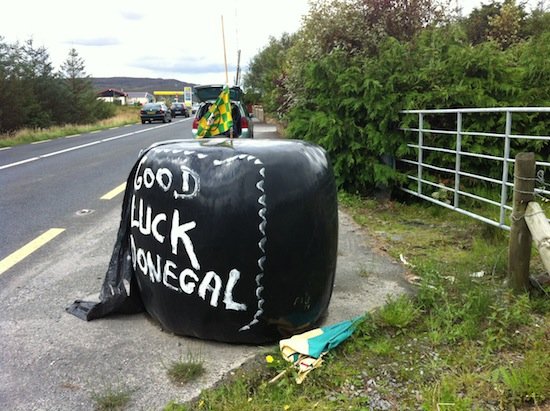 Hay – would you believe they're supporting Donegal in Termon too!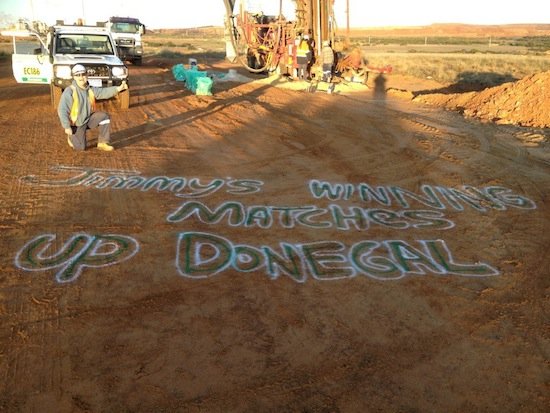 And in Perth, Australia, Jimmy is still winning matches!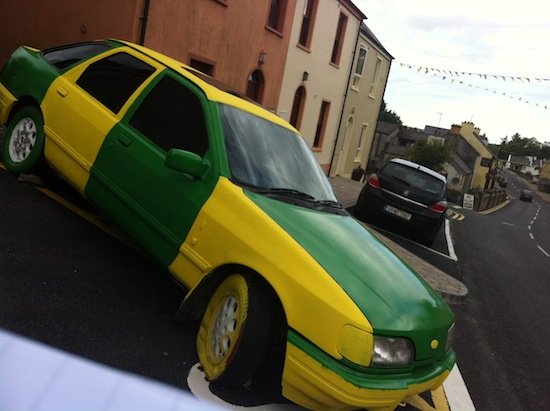 In Dunfanaghy even cars are in danger of being painted green and gold if they're parked too long!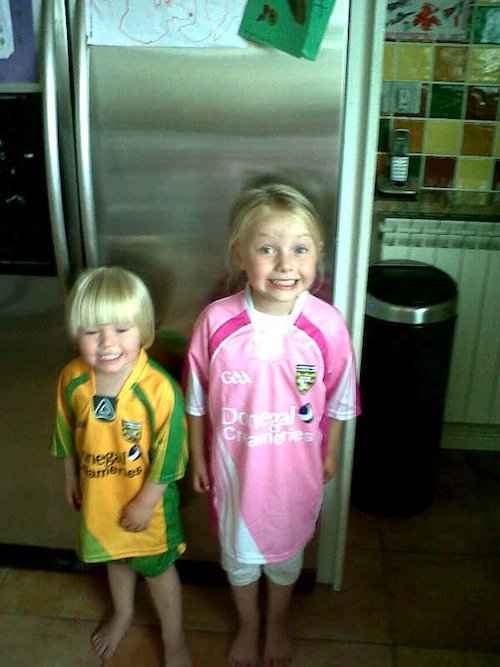 Elsa and Rory Wanless from Jersey, are very excited about the match on Sunday. Their Mum is Cindy O Donnell from Letterkenny.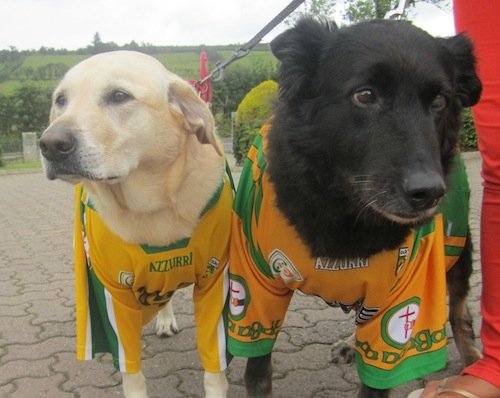 Mitchie and Meigi Giblin think Donegal have the semi-final collared.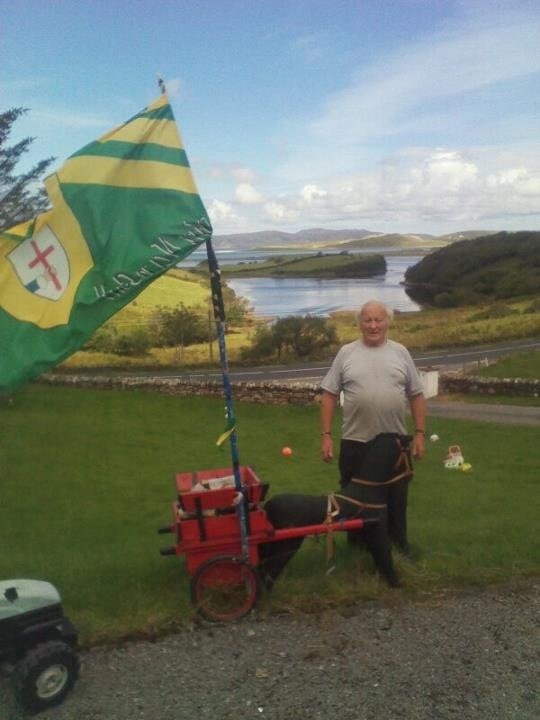 Patsy Trimble is flying the flag at Mass.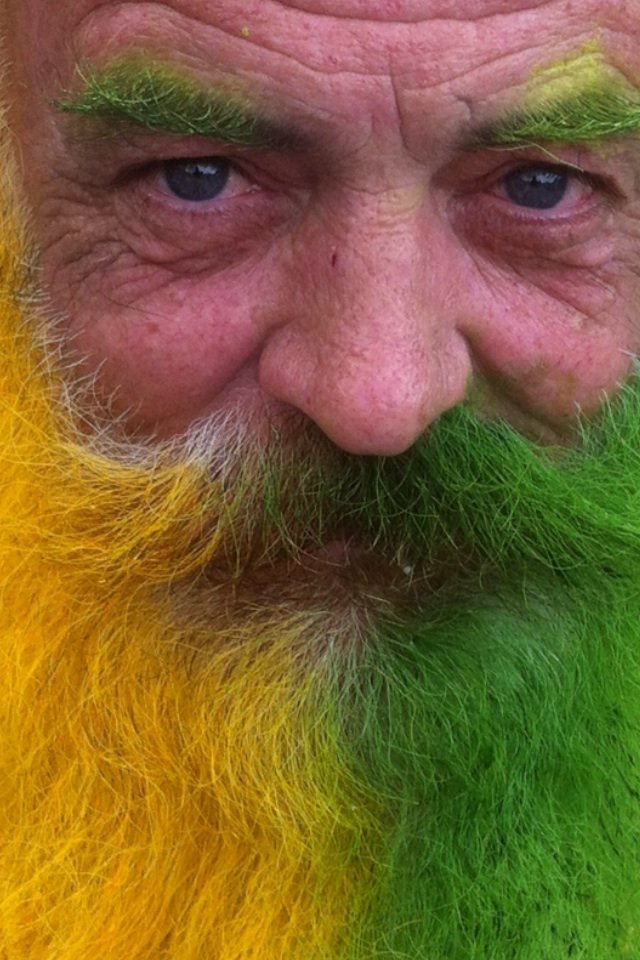 Dunfanaghy musician Ernie O'Reilly is showing a brave face ahead of Sunday's semi-final! Hair, hair Ernie.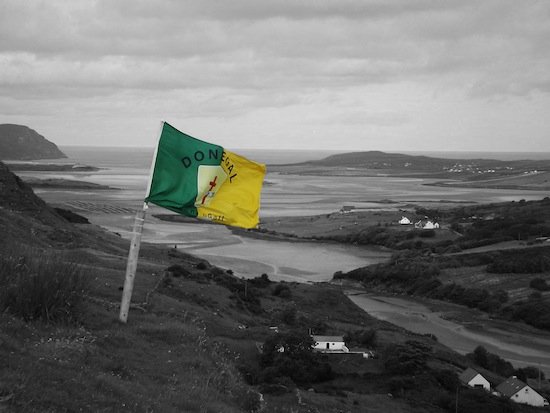 Picture from on top of the hill looking out over Maghera strand and Loughros Beg Bay, Ardara, Co. Donegal by Debbie Dunnion.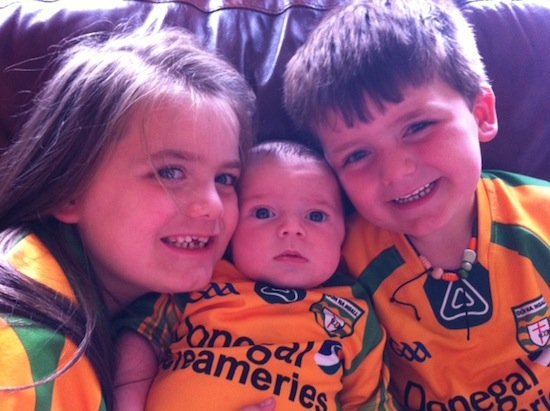 A simply 'Devine' picture! The Devines, Aoife, Pauric and ten week old Sean, from Glenswilly show their true colours before Sunday's game!
Even the people who run the Empire State Building in New York are Donegal fans according to Sheila McDonagh.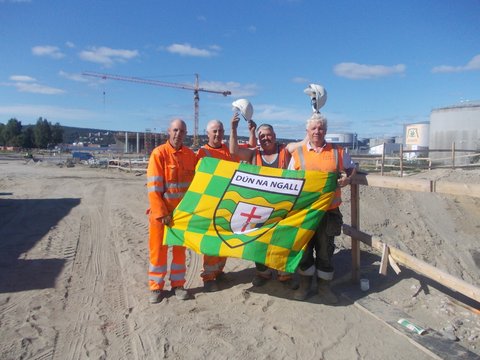 Support from the Swedish jury!  Prionsios from Cruit, Terry Sweeney of Glenties, Buster Gallagher from Na Dunaibh and Tony from Co.Clare in Sundsval, Sweden supporting Donegal.
Pat The Cope wishes the boys all the best!