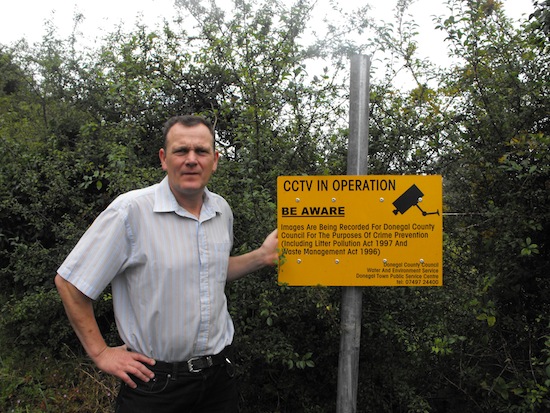 Sinn Fein has commended the swift action taken by Donegal County Council to tackle the illegal dumping at the Ross road in Bundoran.
Local Town Councillor Diarmuid Doherty said the erection of warning signs was a vital step in twarting illegal dumpers in the area.
"I would like to commend Donegal County Council for the quick response to this issue.
"Just two days after I called for action last week, council work men removed the illegal dumped materials and erected no dumping signage and CCTV cameras.
"It is great to see the waste removed and the area restored to its natural beauty. I would call on communities to highlight the problem of illegal dumping to the County Council wherever it occurs and try to eliminate the problem all together," he said.